Cyclone Mocha: Maritime ports asked to hoist Signal 4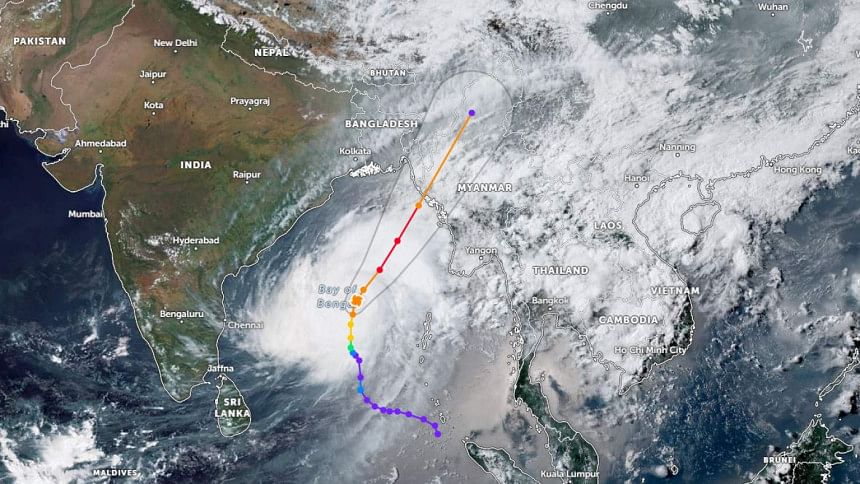 Maritime ports of Chattogram, Cox's Bazar, Mongla and Payra were advised to hoist local warning Signal 4 as Cyclone Mocha makes its way to the southeastern coast of Bangladesh.
All fishing boats and trawlers over the north Bay of Bengal have been advised to take shelter immediately, according to a Bangladesh Meteorological Department (BMD) bulletin posted this afternoon.
The ports were advised to lower distant warning Signal 2 and hoist Signal 4 instead.