Your memories still leave me in tears: Shabnur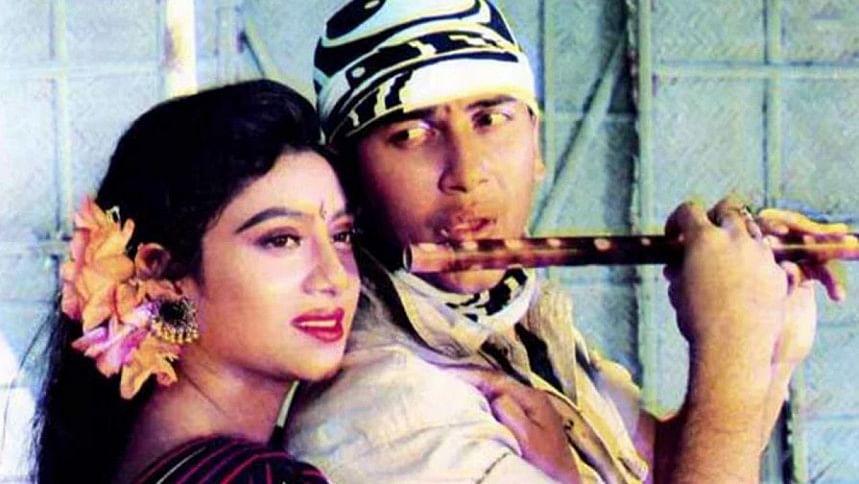 The thought of Salman Shah as the lead hero naturally brings to mind the name of Shabnur as his leading lady. The duo made one of the most successful couples in Dhallywood. In fact, they were paired together 14 times out of the 27 films that he had done in his career.
The chemistry between the two used to be the talk of the Dhallywood industry. However, Shabnur has always termed their relationship as 'friendship'. She remembers him as a friend almost every year birth and death anniversaries.
On the occasion of Salman Shah's death anniversary, Shabnur took to her social media and posted three pictures with him, captioning, "Where have you gone, Salman? Your memories still leave me in tears."
Wishing peace upon Salman Shah's soul, Shabnur added, "Today is the death anniversary of the immortal hero Salman Shah. Even after 27 years, people in the film fraternity and his fans have not forgotten him. May you remain well wherever you are."
Salman Shah and Shabnur have been the audience's favourite pair. Thus, the netizens were touched by her message for the deceased star.
Salman Shah died mysteriously on September 6, 1996. The mystery still remains unresolved as of today. In 2020, the Police Bureau of Investigation (PBI) investigated his case and claimed that Salman Shah committed suicide for five reasons.
The first of those five reasons are 'Salman's excessive intimacy with actress Shabnur'. They narrowed the other reasons down to — marital discord with his wife Samira, multiple suicide attempts due to excessive vulnerability, remaining childless in marital life, amongst others.
However, Salman Shah's family is not satisfied with this investigative report. Even the hero's fans think that he did not commit suicide. So, the death of the 'dream hero' still remains an unsolved mystery.