'Buker Moddhe Agun' served legal notice by Salman Shah's family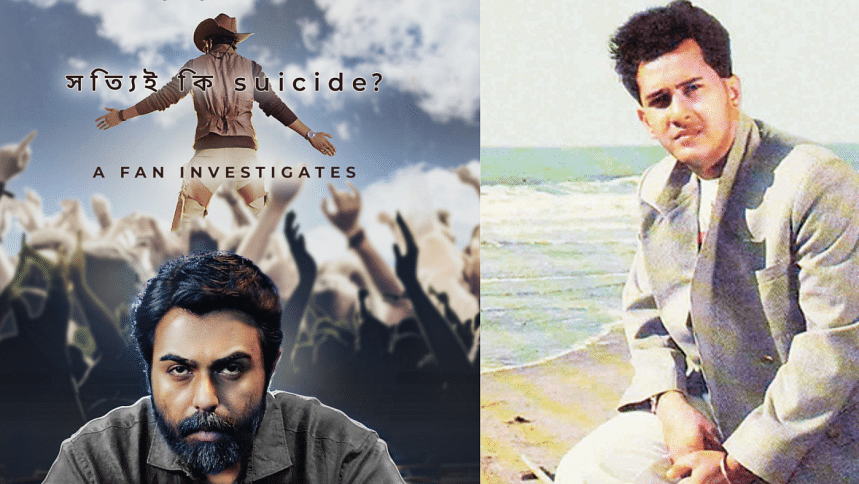 A few weeks ago, Hoichoi announced a new series titled, "Buker Moddhe Agun", which would be directed by Taneem Rahman Angshu. The series will reportedly reflect the life of superstar Salman Shah, and the circumstances of his mysterious death. While his name will not be mentioned in the series, the story is built around his life.
Now, amidst all of this, Salman Shah's uncle, Alamgir Kumkum, has sent a legal notice on Sunday, through Sylhet Judge Court lawyer, Mohammad Moinul Islam, to the makers of the series.
"My client's nephew, Salman Shah, was found dead in his house. The mysterious death of my client's nephew was promoted as suicide, in order to cast it in a different light. The case filed by my client is currently pending in court. My client has noted, with deep concern, that recently a group has sought to produce a series based on the mysterious death of my client's nephew. It is not legal to create a series based on Salman Shah's death, as the case is still pending in court," read the notice. 
The notice also stated that if the makers do not stop making the series, then Salman Shah's uncle will be forced to take legal action.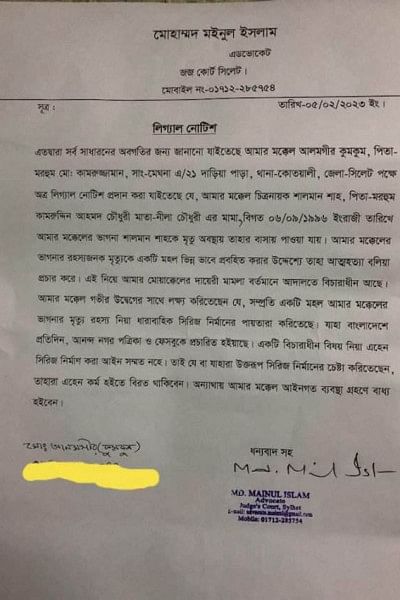 In addition, Salman Shah's mother, Nilufar Chowdhury, filed a writ-petition in the High Court, through lawyer Farooq Ahmed, requesting that the series be halted. She also requested a complete ban on the production of songs, dramas, movies and web-series related to Salman Shah, in this writ petition. 
Meanwhile, "Buker Moddhe Agun" is expected to be released in February.  The shooting of the series has already been completed. Popular actor, Ziaul Faruq Apurba will be seen in the lead role, playing a detective investigating the murder case of a popular star.
The star-studded web-series has also cast Tariq Anam Khan, Yash Rohan, Gazi Rakayet, Tauquir Ahmed, Tama Mirza and Shahnaz Sumi among others.