Our 'Mishti Meye' and her iconic movies
Kabori's 2nd death anniversary today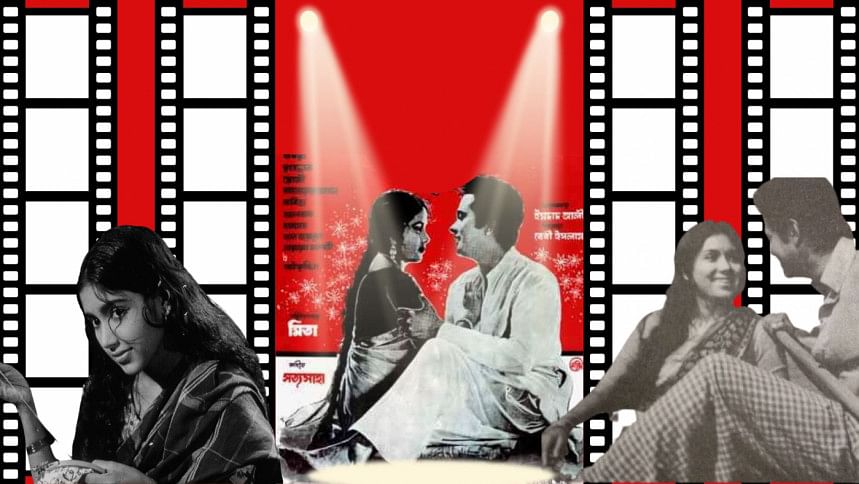 Kabori ruled over the silver screen for decades, with her powerful performance and enchanting smile. The latter got her the moniker of the 'Mishti Meye' (sweet girl) of Bangladeshi cinema, as she went on to become one of its most iconic ambassadors.
On this day in 2021, she left us for good after a hard-fought battle with covid. Today, we honour her legacy by revisiting some of her most cherished, impactful projects.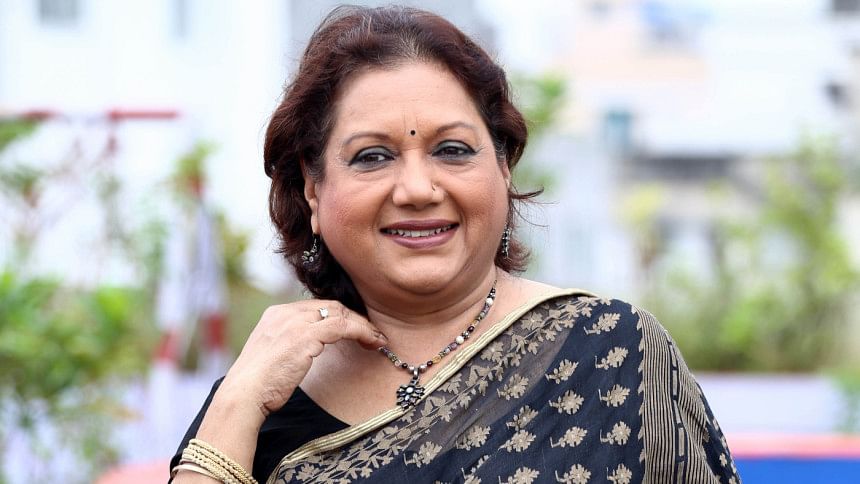 At the age of 13, the young Mina Pal became movie star Kabori, by debuting on the silver screen along with Subhash Dutta in "Sutorang" (1964).  One of its songs, "Nodi Baka Jani, Chaad Baka Jani" became very popular at that time. It was sung by Ferdausi Rahman and Mustafa Zaman Abbasi. 
"Neel Akasher Nichey" (1969) was praised for its song and story was a hit, among Bangladeshi audiences. Who can forget "Ektai Gaan Hoye Ele," where Trishna, Kabori's character, was as graceful as ever? Her pairing with Razzak in the film was perfect.  
Another landmark in the actress's career is "Moynamoti"( 1969), directed by Kazi Zahir. The timeless melody of "Phooler Mala Poriye Dile" is still fresh in the hearts of her fans. When "Onek Sadher Moyna Amar" was played during the movie, it has been reported that most people in the theatre started bawling their eyes out!
"Rangbaz" (1973) was arguably the Kabori-Razzak pair's most successful film of all time – it is remembered for being the Nayak Raj's first action film. Two songs, "Se Je Keno Elona" and "Hoi Hoi Rongila" are still evergreen in the audience's mind. 
Kabori and Farooque acted in two classic movies, "Sujon Sokhi" (1975) and "Sareng Bou" (1978) , both of which remain landmarks in their careers. Both films got tremendous responses at the time.
"Sareng Bou" dwells on the lives of people living in the coastal areas of Bangladesh. Kabori impressed everyone by essaying the role of Nobitun, a struggling woman, who fights for justice. "Ore Nil Doriya", composed by Alom Khan, is still regarded as one of the best Bangla songs to be made.
"Abirbhab" (1968), directed by Subhash Dutta, is a romantic movie which has lots of twists and turns. The film was yet another blockbuster from the Kabori-Razzak duo. The song "Kache Esho Jodi Bolo", is quite popular. 
Kabori also shared the screen with Bulbul Ahmed in popular movies like "Bodhu Biday" (1978) , "Aradhona" (1979), and "Devdas" (1982) . In "Bodhu Biday", Kabori played the role of Maya while Shabana played "Chaya". Its song, "Ektu Khani Dekho" broke many records due to its immense popularity. 
"Aradhona", an emotional movie starring Kabori, highlights a wife's eternal love for her husband and how she respects him with all her being.  
Kabori also worked with the great Indian director Ritwick Ghatak on his film, "Titas Ekti Nadir Naam"(1973). Based on a novel by Adwaita Mallabarman, the movie explores the life of the fishermen on the bank of the Titas River.
In Chashi Nazrul Islam's "Devdas", Kabori played the role of Parvati, who loved Devdas which was essayed by Bulbul Ahmed. Kabori made everyone cry with her portrayal of Parvati, who had to witness the love of her life die in front of her. 
Kabori knew how to break her own mold with versatile characters. Her film "Masud Rana" (1974) opposite Sohel Rana paved the way for a new wave of cinemas. Kabori donned the role of Sabita. Its song, "Monero Ronge Rangabo", is one of the most beautiful romantic tracks present in Bengali movies. 
Throughout her unforgettable career, Kabori shared the screen with great actors like Razzak, Alamgir, Sohel Rana, Ujjal, Wasim, Khan Ataur Rahman, Golam Mustafa, Anwar Hossain and A T M Shamsuzzaman.
Kabori became a director with her debut movie "Ayna", which was critically appreciated. Her last project "Ei Tumi, Shey Tumi", remains unfinished as she passed away before completing it. The actress authored a book titled "Sritituku Thaak".
Some of Kabori's iconic folk films include "Saat Bhai Champa," "Arun Barun O Kiranmala," "Parul er Shongshar," among others. 
The actress starred in some Urdu films as well, including "Bahana", "Mere Sanam", "Sooye Nadiya Jaage Pani". 
She was an epitome of beauty and grace. Her presence is forever embedded in our mind, so is her celestial smile which made her the 'mishti meye' in the first place.