Shabnur sends love for late actor Farooque from Australia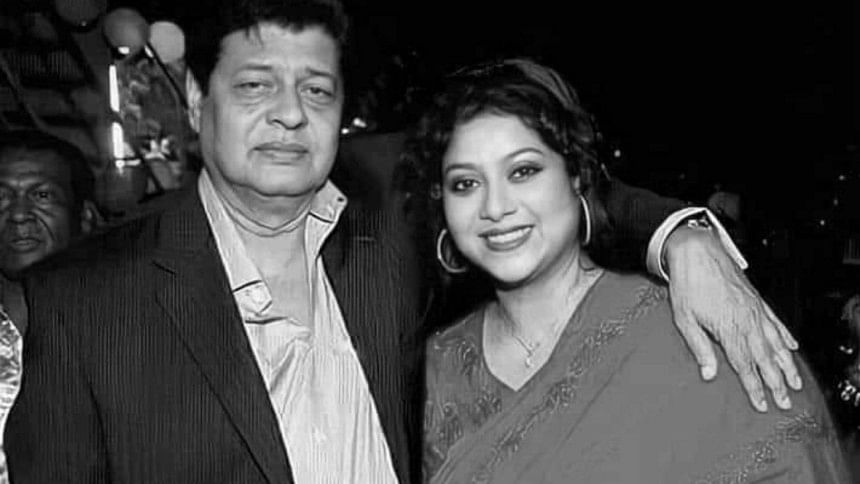 On May 15, legendary actor, Freedom Fighter and Parliament Member, Farooque passed away after a lengthy battle with sickness. His loss has been felt by everyone, all over, even in places as far as Australia. That is where National Film Award winning actress and 90s icon, Shabnur is residing.
Speaking to The Daily Star, Shabnur shared her thoughts about the legendary Farooque.
"I was shocked the first few days, as I couldn't believe what had happened. I kept feeling like I had met him only a few days back. I went over to greet him with flowers, when he won the election. He put his hand on my head and gave me blessings, saying, 'You did a wonderful job with starting Sydney Int'l School, I will soon visit your school'. He never got the chance to visit my school."
"I have countless memories with him. I had worked in two remakes of Farooque's films, 'Rongin Noyon Moni' and 'Rongin Sujon Sokhi'. I am very grateful to my director Shah Alam Kiron and Matin Rahman for the opportunity. Farooque bhai heavily complimented me for both of those films."
"What hurts is that many of the people from both the black and white, as well as the coloured version of 'Sujon Sokhi' are no longer with us: Farooque bhai, Kabori apa, Salman Shah have all left us. That truly breaks my heart."