Purnima completes 25-year journey in showbiz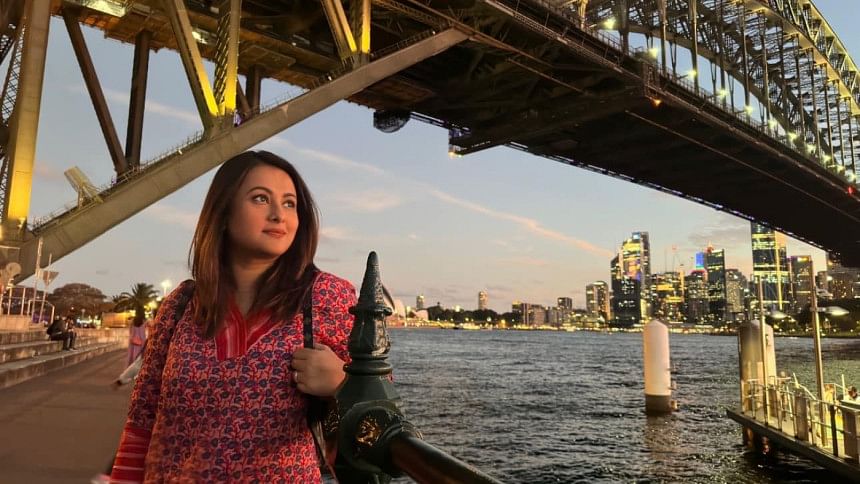 Around this time in May of 1998, Purnima made her debut in the industry with "E Jibon Tomar Amar". Since then, she has never looked back. Immediately attaining success with her debut film, Purnima's maiden venture into the silver screen earned her immeasurable accolades.
The National Film Award winning actress would continue to receive similar levels of fame and love from her fans for her performances on both the small and big screen, having also made her name as a presenter on the side.
Now, Purnima stands as one of the most iconic heroines of the Bangladeshi silver screen. In a recent conversation with The Daily Star, the actress reflected on her 25-year-long career and much more.
You have spent 25 years in the limelight, what's are your thoughts on achieving this milestone?
25 years is no easy feat to summarise, I have seen and experienced a lot. I do feel like I could have done more in places I should have. However, I am grateful to have received an immense amount of love and fame from directors, producers, co-stars, journalists, shooting crew members and fans. While all of this is a tremendous achievement, I still feel I could have done more.
Do you have any regrets?
My only regret is that I was not utilised to the full extent of my potential. In my 25-year-long showbiz journey, my career as a presenter kept me in the limelight for the last 7-8 years. You can stay close to people's heart by being a presenter, I have been able to personally experienced this.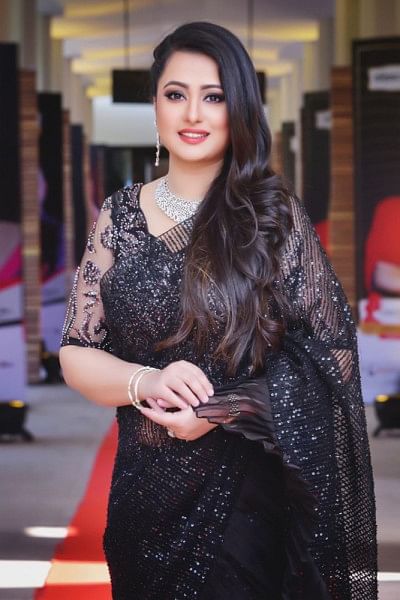 Do you currently have any films in the pipeline?
I have two films awaiting release. My last acting endeavour was "Ahare Jibon" with Ferdous. We've wrapped up the dubbing for that film, as well as another film called "Gangchil".
What was the reason behind your sudden departure from films?
A few years after I started my acting journey, a wave of obscenity took over the film industry. Despite my fame, I started venturing into television, with serials, having acted in "Lal Beguni" and many other projects. Me and Moushumi apu both decided to choose this path.
How would you describe the start of your career?
My start was both difficult and easy. Getting my big break with an illustrious director like Zakir Hossain Raju was a boon. An eminent producer like Motiur Rahman Panu was also involved in the project. That's why I'd say my debut was easy. However, I did have to put a lot of work in to retain that position. To be a credible actress I had to showcase my skills, creativity and prove my worth. I was only 14 when I made my debut opposite Riaz. In that regard, I'd say my first film was fairly easy.
After your first film, your name was also added to the pantheon of actresses like Moushumi and Shabnur. How did you feel about that?
When I debuted, Moushumi apu and Shabnur were at the peak of their popularity, then came Popy. She would also make her mark with her debut. I also rose through the ranks at the same time. I had to fight for that, it didn't happen overnight. It took around five years for me to reach that level. Back then, we all had our own genres that we preferred to work in and our own identities as artistes.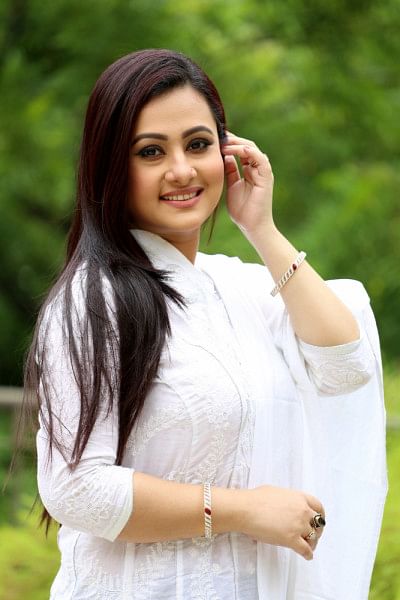 You had the opportunity to star alongside one of Dhallywood's most prominent figures, the late Manna. How was that experience?
Manna bhai is always on my mind, I miss him a lot. He fought to keep this industry alive, that's who he was. Manna bhai always thought about the welfare of the film fraternity. He didn't only work for himself, but also for the industry. That is the testament of his kindness.
Back then, he would sit down with Rubel bhai, Ferdous, Riaz and others. He would give advice, while also taking everyone's advice. Manna bhai wanted to share the love with everyone. He wanted to move forward collectively, something that we no longer seem to do.
What are your expectations for the future?
I don't have anything personal to ask. Rather, I only want what is best for the industry. I want Bangladeshi films to get back on their feet. We can't do that with one or two artistes, we need more. The industry needs more stars, so we need to make space for newer artistes to breakthrough.