'The song has gone viral because it portrays reality': Shakib Khan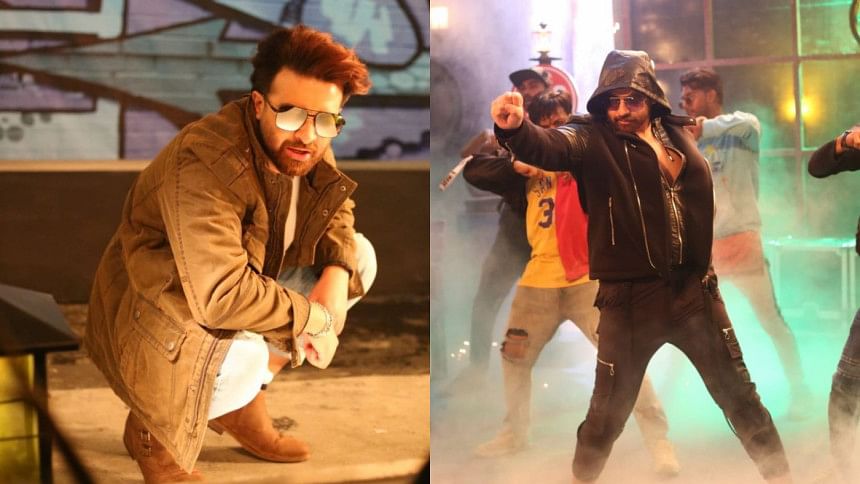 Shakib Khan's "Kotha Ache" is trending all over social media for its hard-hitting rap and power packed lyrics. Voiced by Tabib Mahmud, Shakib Khan is shown in a never before seen avatar. 
The song had crossed over two lakh views within two hours of release and it dwells on the corruption occurring in the country.
Shakib Khan even took to his social media to share the song's music video with the world. Speaking about his experience, he told The Daily Star "'Kotha Ache" had gone viral within two hours, that has never happened in the history of Bangladeshi films before. The audiences loved it due to the coherence with the film and I knew that the audiences would love it."
"The audiences are able to connect with the song due to its realistic lyrics. Cinemas usually have romantic songs or other relevant songs, it is just that", concluded the artiste.
Directed by Topu Khan, "Leader Amie Bangladesh" is set to release in theaters this Eid-ul-Fitr. Amidst all the controversies regarding Shakib Khan, after almost one year, a film of his will be released during Eid.