The potential of 'Paap' and how it actually fared this Eid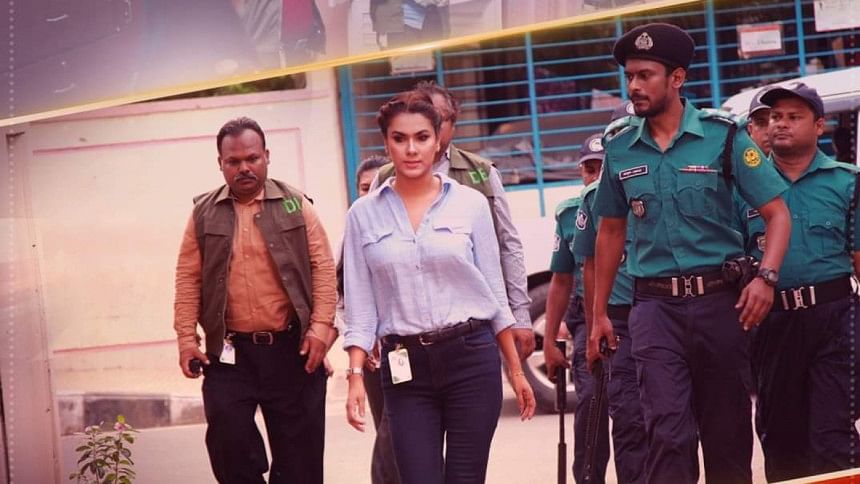 Be it in terms of production quality or story, the Bobby Haque starrer film, "Paap" was amongst the most wonderful films released this Eid-ul-Fitr. The crime-thriller was different from the rest of the Eid releases this year, and had the potential to be the biggest hit from this Eid.
However, due to unfortunate issues surrounding the film's promotion, it could not fully reach the audience. Directed by Saikat Nasir, the narrative of "Paap", at its core, portrays the image of greed. The director has wonderfully woven a story showing how greed ensnares an ordinary person to make the wrong choices, ultimately leading them to a life of crime.
The crime-thriller casts Bobby Haque in the central role. It also features Ziaul Roshan, Ariana Jaman and Jakia Maha, amongst others.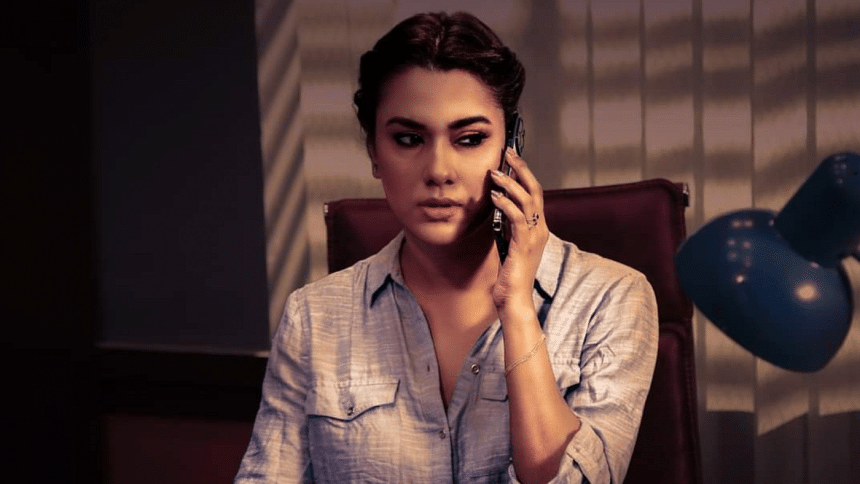 Fans had the opportunity to witness Bobby in a completely new avatar, donning the uniform of Police DB officer, Shyla. Bobby's performance in the film was noteworthy, properly embodying the wit and bravery of a strong policewoman, which left the audience stunned. However, her performance could have been slightly better, as it would have strengthened the character even more.
In "Paap", Ziaul Roshan played Zeeshan. The actor outdid himself with an incredible performance on screen. As someone who plays the role of the hero, it was quite risky for him to take on a negative role before the audience. Yet, Roshan's acting and the director's presentation of his character was truly worthy of praise.
Another significant role in the film was played by newcomer Ariana Zaman. She gave her all and portrayed her character with great care. Her overall on-screen performance was quite satisfactory.
Meanwhile, Jakia Maha, who played the role of Rumana, seemed to be doing well for the most part in "Paap". However, there were many instances of over-acting as well in certain scenes. Hopefully, she can overcome this issue with a little effort in the future.
In particular, Saikat Nasir demonstrated his directorial talent through "Paap". However, due to a lack of publicity, he fell behind other directors who released their films this Eid. Going forward, hopefully all those who have been a part of "Paap" can make the necessary adjustments to ensure their projects achieve even greater heights.