The more you look local, the more you go global: Jaya Ahsan
Jaya Ahsan is a brand herself; she needs no introduction. Her immense talent, beauty and charm extended her career into the Tollywood industry, becoming one of the most loved actresses on either side of the border.
After her last release "Alatchakra", Jaya is returning to the silver screens, with Mahmud Didar's debut directorial "Beauty Circus".
The actress attended the 'World Film Festival', as Chief Guest. The event has been organised by the Federation of Film Societies of India for the first time in Kolkata. 
You are one of the Chief Guests at Kolkata International World Film Festival.
This is the first time this festival is happening, and it seems important to me. I am elated with this honour and the love I get from them. They want to felicitate me, as I am working in both industries simultaneously. What means the most that this festival includes some of the important films from Bangladesh. It is a great matter of pride for us. People from West Bengal have the urge to watch good films from Bangladesh. With these films they can actually measure the extent of our films. To be an important part of the festival with some of the most important persons of their industry feels really great.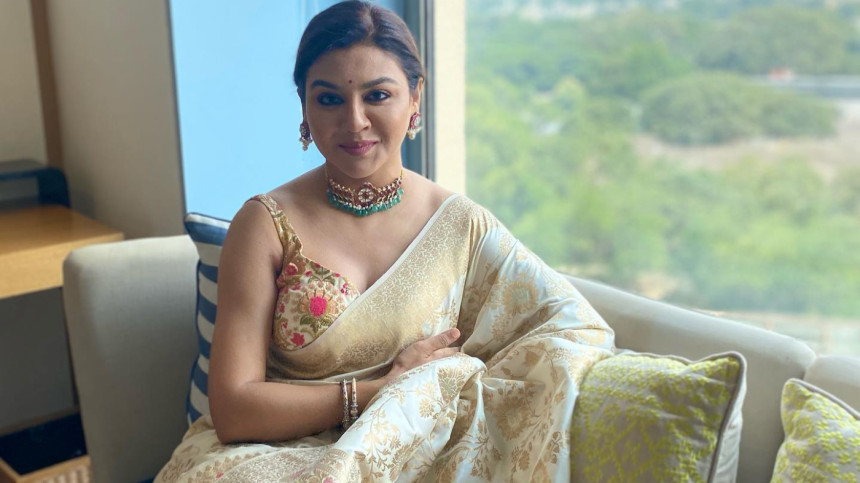 Share your experience of 'Beauty Circus' with us.
The experience was amazing! This film has a special place in my heart, as it is based on a lost heritage of our culture. We learned how circus troupes work from a professional team. Since it is a diverse entertainment show, it has a lot of stunt-oriented and object manipulative gestures, which needs to look perfect on screen.
The director and crew shared that you had to risk your life during this process…
We did take a lot of risk, but then again, no risk no gain! I am glad that we did this at the end so well, and I believe that the audience will appreciate our effort. Also, the circus includes animals, and we had to be extra careful about taking care of them. We are relieved to have made this happen successfully.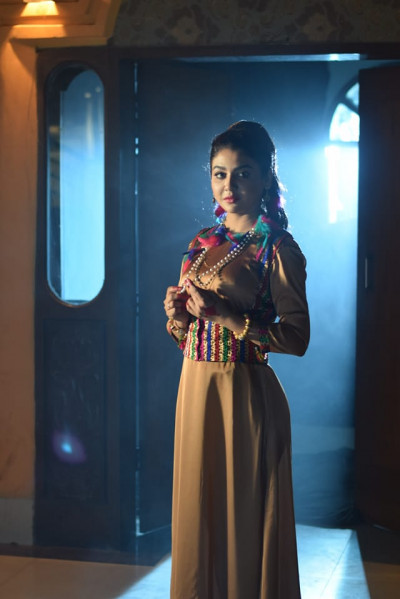 After 'Debi', your upcoming production is going to be 'Jaya Aar Sharmin'. You seem to produce films that empower women, which is still not that regular in our mainstream industry.
I feel like our patriarchal mindset holds us back to take the initiative of making more female-centric films. Alpha male stories are told more often, and I really don't understand why our producers and directors are not up for telling more stories about women. If you consider 'Debi', it is a nice middle-ground in a popular genre, while the films I have been featured in Kolkata, including the likes of—'Bijaya', or 'Bishorjon', go all-in on that aspect. At the same time, films like 'Robibar' and 'Binisutoy' have both male and female roles with significant importance.
There was an announcement of the film 'Phurut'. Is there any update?
'Phurut' was going to be a joint-venture production. Due to the pandemic, it never happened. We are not even thinking about it at the moment.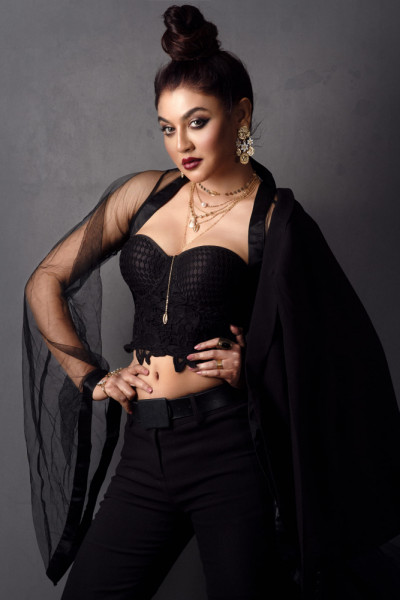 Your films that were released in Kolkata were more acclaimed than the ones that released in Bangladesh. Why do you think that this happened?
'Debi' was the most talked about film of that year. About 'Alatchakra' and other productions, I would say that each film has its unique mood and tone. Thus, the way 'Debi' was received because it was a middle range cinema, might not happen in case of 'Alatchakra' or any other similar project.
After 'Debi', you have received a government grant for the second time for 'Roid'. There was a debate over the grants received this year, about the process not being fair. What is your take on that?
Formula films lost their place a long time ago. Mainstream films need financial support to regain its lost charm, and the government has taken this initiative of supporting the mainstream films, it is really great. Then again, commercial films tend to get more producers compared to documentaries, or archival films. Such films need extended support, because these works of art are also essential to keep us rooted towards our history and culture.
I still remember that during 'Debi', I was told by many fellow workers, producers and even directors that government funded films can never be commercially successful. However, this proved them wrong. It was probably the first government-aided film to get this much success commercially.
It actually depends on the producer and distributors how much effort they want to put on the promotions.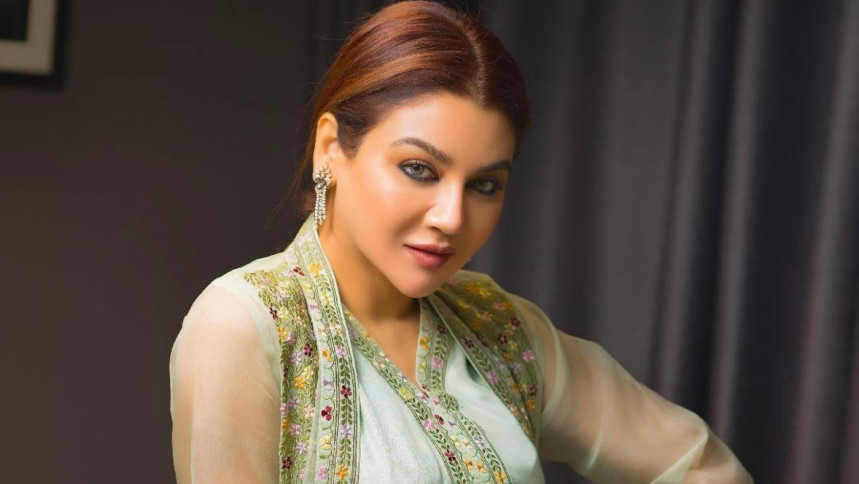 As a producer 'Roid' is your second produced film, and it is Mejbaur Rahman Sumon's second directorial project as well. Your collaboration has presented some of the finest works in television from 2007 until 2010. Why did you and Sumon not collaborate in your first projects?
It is interesting, we had done so many television projects together, that this question might arise. All I can say is, when Sumon wanted to make his debut as a director in the silver screen he wanted to tell his own story, while I was more into producing a popular and a middle ground plot. However, I had a lot of discussions with Sumon, and our first choice was Anam Biswas, who finally helmed the project.
Are you going to act in 'Roid'?  
So far, the director has told me that I might be acting in the film.
After the pandemic, the film industry in Bangladesh is blooming, whereas the scenario in Kolkata is the opposite. What do you think could be the reason behind this?
The language of storytelling has changed. Films like "Poran" or "Hawa" have done extremely well, this is because they have come out of conventional thought of making formula films. The Kolkata film industry has been making such films for a long time, but these films have never come to the mainstream.
What are your upcoming projects?
After "Beauty Circus", I have a few pipelined projects in Bangladesh—Piplu R Khan's "Jaya Aar Sharmin", and Nurul Alam Atique's "Peyarar Shubash" and Akram Khan's government granted film "Nakshi Kanthar Jamin".
As for Kolkata I have five films which awaits release— "Ardhangini", "Bhutpori", "OCD", and "Kalantor".
Before the rise of OTT platforms in Bangladesh, you were the dominant face from Bangladesh, whom people knew and loved. Now, people know many artistes from Bangladesh, including the likes ofChanchal Chowdhury, Mosharraf Karim and many younger artistes as well. When can we see you on OTT platforms?
I am occupied with many projects at the moment. Although I got offers, it never happened for many reasons. Some stories did not touch me, or I could not accept them due to my busy schedule.
There were a number of rumours circulating that you are going to produce in the Kolkata film industry, will you be collaborating with Nawazuddin Siddiqui in a Netflix project?
None of them are true. It was created by the media. Also, I don't believe in running after many things. I feel like I am focused on doing Bangla projects. This is where I belong, and where I have expertise in. I strictly believe that the more you look local, the more you go global.