Tasnia Farin provides Bangla dub for 'Legend of the Blue Sea'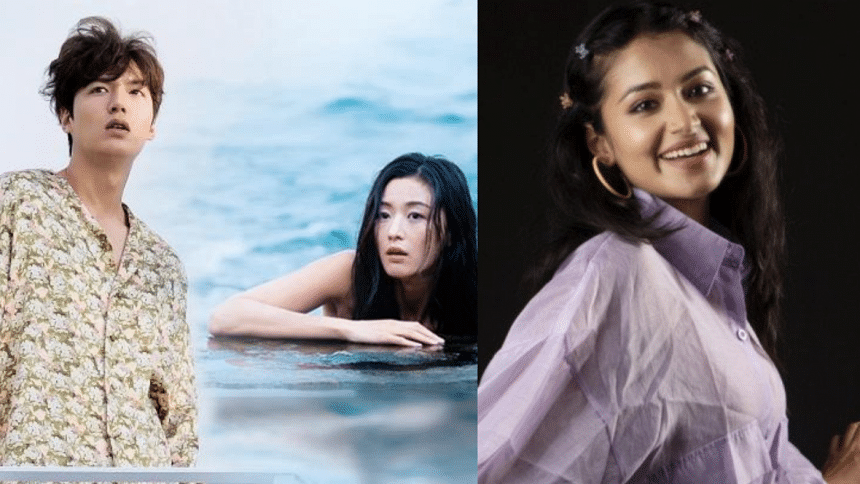 Popular actress Tasnia Farin has provided her voice for the Bangla dub of Lee Min-ho's superhot Korean series, "Legend of the Blue Sea". The "Ladies and Gentlemen" actress is known for her singing talent and has covered many songs over the years.
Fans of Tasnia Farin who enjoy K-dramas are all super excited to watch the series, as it features their favourite actress providing the Bangla dub for the mermaid—played by noted Korean actress Jun Ji-hyun. The dubbing has been done by SRK Studios.
"Legend of the Blue Sea" revolves around the love story between a mermaid, Se-hwa, and a conman, Joon-jae.