Stars we lost in 2022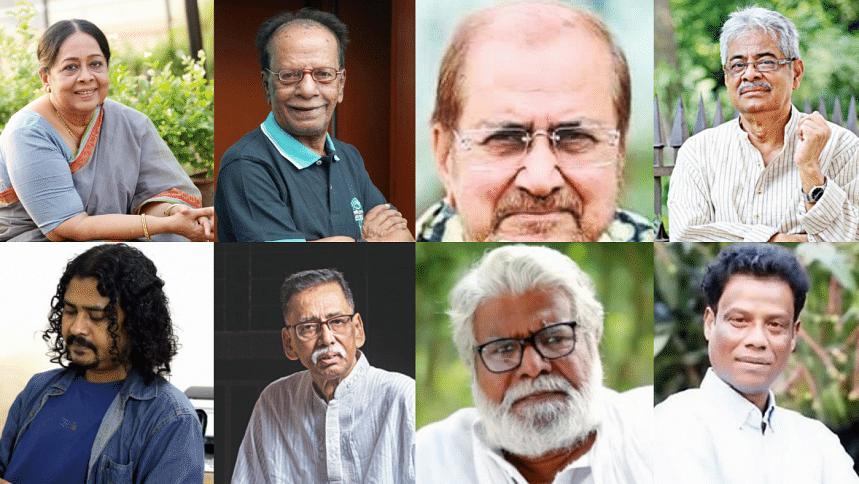 It's always emotional to reminisce on the beloved stars we've lost over the past years, but this year has been especially tragic, given how many of our brightest stars we have lost this year. While their absence saddens us, their memories and contributions are vivid in our minds. 
As we approach the New Year, The Daily Star takes a moment to mourn the stars we lost in 2022. 
Gazi Mazharul Anwar 
Born in 1943 in Cumilla's Taleshwar village, Gazi Mazharul Anwar started writing for Radio Pakistan in 1964. For almost six decades, he penned, through his songs, stories of patriotism, war, love and sacrifice.
His work in Bangla cinema began with the film "Ayna O Oboshishto" by legendary director Subhash Dutta. His lyrics for the song "Akasher Haate Achhe Ekrash Neel" is an all-time classic.
On his 78th birthday, Mazharul Anwar published a book, "Olpo Kothar Golpo Gaan" in 2021, which featured 200 of his songs.
Three of his songs have been included in the list of the "Twenty greatest Bengali songs", made by BBC Bangla.
 Some of his masterpieces are "Joy Bangla, Banglar Joy", "Achen Amar Moktar", "Ektara Tui Desh Kotha Bol Re Abar Bol", "Ganer Khatay Swaralipi Likhe", "Shudhu Gaan Geye Porichoy", "Ei Mon Tomake Dilam", "Chokher Nojore Emoni Dilam", among countless others.
He passed away on September 4. 
Alam Khan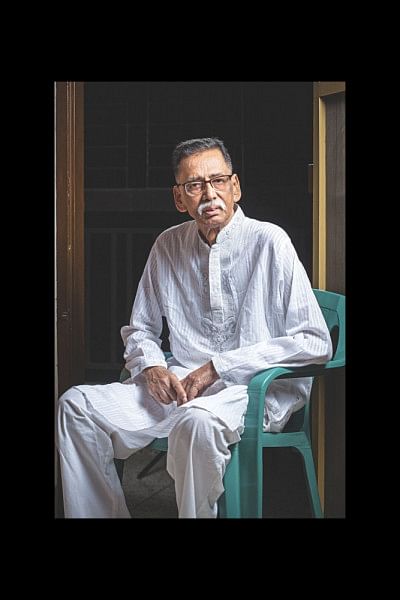 Alam Khan's musical talents were apparent from an early age, when he created the music for "Niribil Sondhaye Dekha Hole Dujonaye", which was written by his friend Maksudur Rahman. While the song was never released, it marked his entry into the world of music.
Khan began his career working with composers like Robin Ghosh, Altaf Mahmud, and Satya Shaha, and his first solo work was in the 1970 film "Kanch Kata Heere". The song "O Re Neel Doriya" brought him to the spotlight, and he went on to win National Film Awards for films like "Boro Bhalo Lok Chhilo". "Teen Konya", "Surrender", "Dinkal", "Bagher Thaba", "Ebadot" and "Ki Jadu Korila". 
He was also the man responsible for bringing talents like Ferdous Wahid, Andrew Kishore, and Sheikh Ishtiaq into the foray of playback singing.
Even though Khan will no longer be with us, his music will forever be tied to the culture of our country, the history of our film music, and our hearts and minds. 
He breathed his last on July 8.
Sharmili Ahmed 
Sharmili Ahmed is legend, having worked in almost 400 films and 150 television projects.
At the age of four, Sharmili Ahmed started acting on stage. She started her career on radio in 1962, on film in 1964 and on television in 1968. She was a part of
"Dompoti", the first drama serial in the history of Bangladesh television. 
Some of her remarkable works are "Malancha", "Agun", "Abirvaab", "Poush Phaguner Pala", "Meherjaan", "Abar Hawa Bodol (2014)", "Brishtir Pore (2005)", "Amader Ananda Bari (2005)", "Anchol (2006)", "Aguntuk (2005)", "Poshak (2005)", "Chheleti (2011)", "Uposhonghar (2010)", "Chena Manusher Panchalee (2007)", "Dhupchhaya (2009)" and many more. She will be cherished forever as an honorable personality for her tireless contributions in the cultural arena of Bangladesh. 
She passed away on July 8. 
Masum Aziz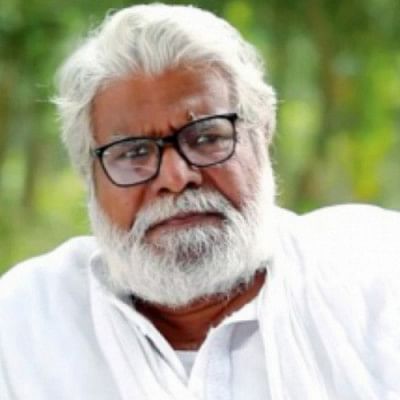 Ekushey Padak-winning actor and screenplay writer Masum Aziz breathed his last on October 17. 
The veteran actor was a renowned name on stage, on television, and in films. He was suffering from cancer, and cardiac issues for a long time.
In 2017, he was diagnosed with four blocks in his arteries. He went through operations as well.
Masum Aziz started his journey as an actor in 1972. Alongside commendable stage performances, he has been honoured with the National Film Award for his performance in "Ghani" in 2006. Apart from this, he was awarded the Ekushey Padak this year for his contribution to acting.
KG Mostafa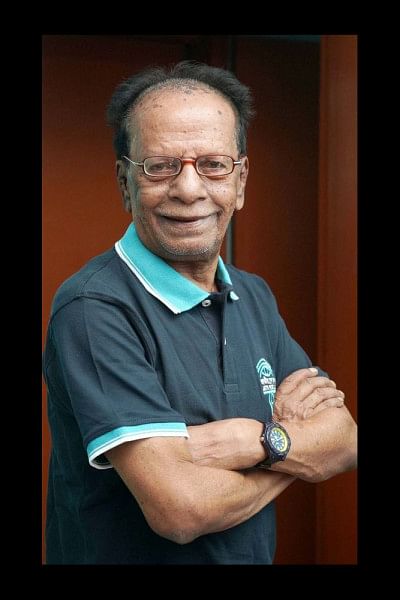 KG Mostofa is known for his timeless songs including "Tomare Legeche Eto Je Bhalo" in the movie "Rajdhanir Booke" and "Ainate Oi Mukh Dekhbe Jokhon" in the movie "Nacher Putul".
Hewas born on July 1, 1937, at Begumganj in Noakhali. He started journalism as a cub reporter at Daily Ittehad in 1958. He later joined Dainik Majlum as assistant editor.
He also worked with Weekly Janata. After Bangladesh's independence, Mustofa worked as chief reporter at Dainik Ganokantho and Dainik Swadesh.
He joined the Department of Films and Publications in 1976 and became senior editor before retiring in 1996.
Mostofa was a renowned lyricist and wrote timeless songs including "Tomare Legeche Eto Je Bhalo" in the movie "Rajdhanir Booke" and "Ainate Oi Mukh Dekhbe Jokhon" for movie "Nacher Putul".
He also wrote several books including poetry titles "Kache Thako Chuye Thako" and "Uranta Rumal" and several others novels and children's literature.
Azizur Rahman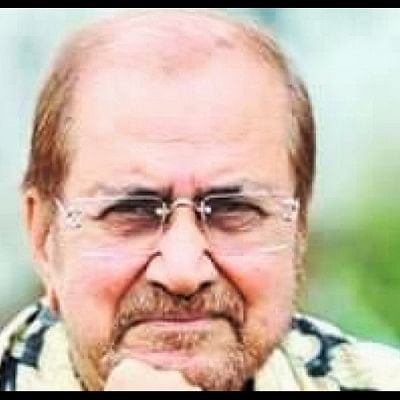 Legendary film director Azizur Rahman passed away on March 15 in Canada. He mostly known for his classic film, "Chhutir Ghonta".
Azizur Rahman first worked as an assistant to director Ehtesham in 1958 for the film "Ee Desh Tomar Amar". His first film "Saiful Mulok Badiuzzaman" was released in 1967.
"Ashikkhito", "Matir Ghor", "Janata Express", "Sampanwala", "Daktar Bari", "Gormil", and "Samadhan" are among the 58 films he directed.
Akbar 
Singer Akbar Ali Gazi, known for his performance in the popular show "Ityadi", breathed his last on November 13. 
Akbar rose to fame with his song "Tomar Haat Pakhar Batashe" at the programme Ityadi, hosted by Hanif Sanket. He used to be a rickshaw puller in the town of Jashore before that.
His fortunes took a turn for the better after performing on the shows. However, due to being sick for a long time, he was unable to perform on stage shows later in his life.
Omar Faruk Bishal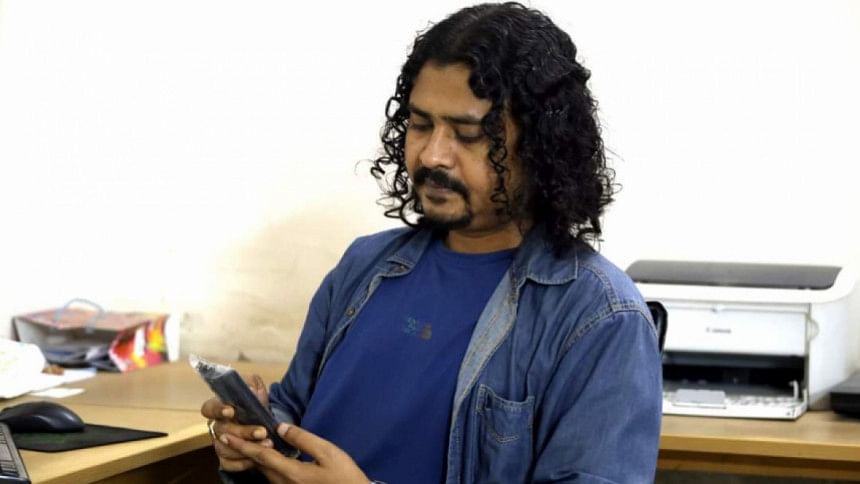 Lyricist and journalist Omar Faruk Bishal was killed in a road accident on November 7. He penned songs titled, "Adha", "Sholpo Kothar Golpo" and "Alo Nei Alo Te". Apart from this, he also penned songs for Indian singers Anupam Roy and Srikanto Acharya titled, "Parchi To Khub" and "Tomar Valo Monde" respectively.