Gazi Mazharul Anwar no more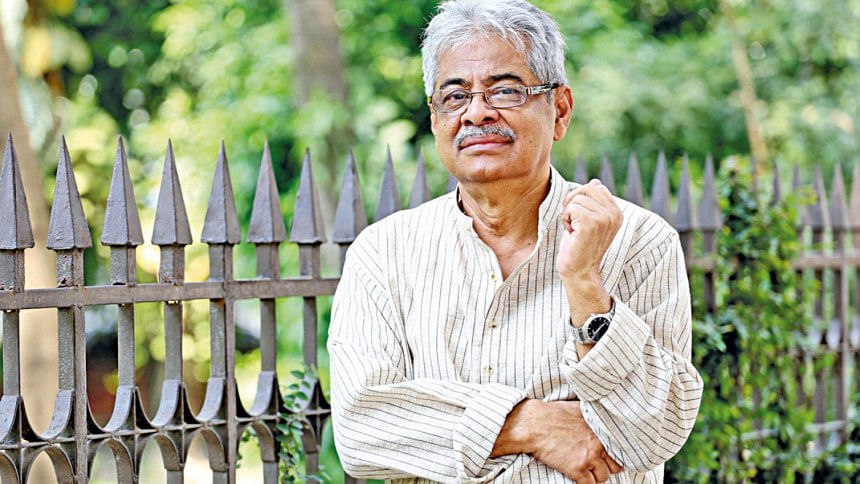 Legendary lyricist, director, producer and screenwriter Gazi Mazharul Anwar is no more.
His daughter-in-law, Shahana Mirza, confirmed that he passed away at 6:30 in the morning today. She said that he had been suffuring from acidity for the past few days, and had been tested multiple times.
The iconic personality composed more than 20,000 songs on different mediums including radio, television and cinema for 60 years. He received the Ekushey Padak in 2002 for his contribution to the field of music, and received the National Film Award five times. He also won the Swadhinata Padak last year.
Three of his songs have been included in the list of the "Twenty greatest Bengali songs", made by  BBC Bangla. Some of his masterpieces are "Joy Bangla, Banglar Joy", "Achen Amar Moktar", "Ektara Tui Desh Kotha Bol Re Abar Bol", "Ganer Khatay Swaralipi Likhe", "Shudhu Gaan Geye Porichoy", "Ei Mon Tomake Dilam", "Chokher Nojore Emoni Dilam", among countless others.
Gazi Mazharul Anwar was born in 1943, in Cumilla's Taleshwar village. He started writing for Radio Pakistan from 1964, and for almost 6 decades, his pen told the story of patriotism, war, love, sacrifice and other themes as well.