His works need to be digitally archived: Gazi Mazharul Anwar's daughter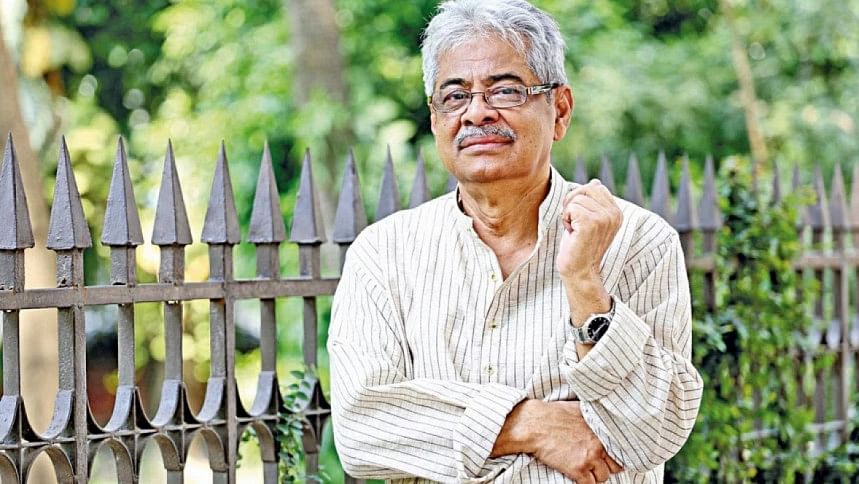 Legendary lyricist Gazi Mazharul Anwar has penned many timeless classics including "Joy Bangla, Banglar Joy", "Achen Amar Moktar", "Ektara Tui Desh Kotha Bol Re Abar Bol", among others. The renowned lyricist passed away at the age of 79, after suffering from stomach complications. Throughout his illustrious career, he has composed more than 20,000 songs on different mediums including radio, television and cinema for 60 years.
On his 80th birthday, let us take a walk down the memory lane to remember his works and how his daughter has plans to digitally archive his work.
Mazharul Anwar, who was born on February 22, 1943 in Cumilla's Taleshwar village, began writing for Radio Pakistan in 1964. For nearly six decades, he told stories of patriotism, war, love, and sacrifice through his songs.
Dithi Anwar, daughter of Gazi Mazharul Anwar, said, "We are planning to digitally archive father's work. We have already published archived his work in the form of a book in 'Olpo Kothar Golpo Gaan', but now are looking for ways to digitally archive his work on Youtube. And thus, we are collecting all of his old songs which were composed by him. So far, we have collected about 5 thousand songs till now."
Gazi Mazharul Anwar has directed and produced about 41 films. He has been writing songs since the beginning of BTV. Three of his songs were included in the list of the 20 greatest Bengali songs of all time in a BBC poll.
The renowned lyricist was conferred with the Swadhinata Padak for his immense contributions. He was awarded the Ekushey Padak in 2002 for his contribution to music, and he won the National Film Award five times.
Some of his masterpieces are "Achhen Amar Moktar", "Ektara Tui Desh Er Kotha Bol Re Ebar Bol", "Ganer Khatay Swaralipi Likhe", "Shudhu Gaan Geye Porichoy", "Ei Mon Tomake Dilam", "Chokher Nojor Emni Koira", among countless others.
Gazi Mazharul Anwar passed away on September 4, 2022. He is survived by his son and his daughter, who is also a talented singer.