SRKians BD books Blockbuster Cinemas for 'Jawan'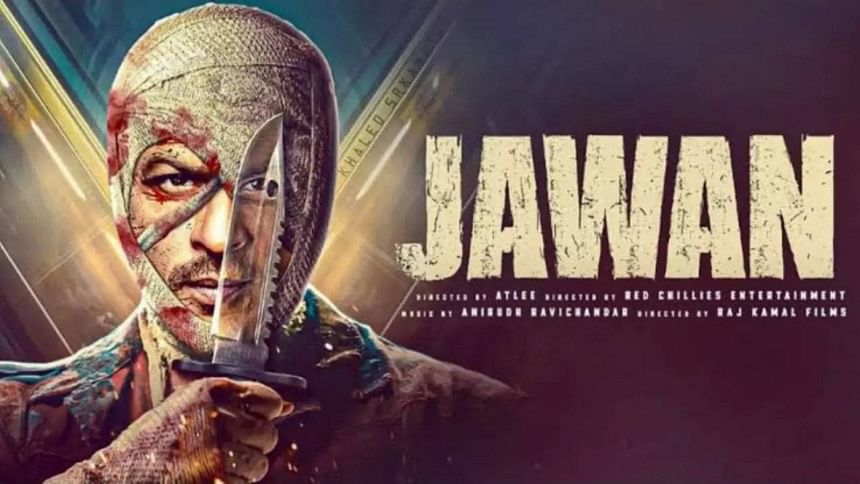 Fans of Shah Rukh Khan worldwide are eagerly anticipating the release of his upcoming action film, "Jawan", which is set to hit theaters tomorrow, September 7. SRK enthusiasts in Bangladesh have also joined the excitement, with the online group True SRKians BD going to the extent of reserving an entire cinema hall for the 'first-day, first show' of "Jawan" in Bangladesh.
The booking has been officially confirmed by the assistant marketing manager of Blockbuster Cinemas.
Mehedi Hassan, the admin of True SRKians BD group, stated to the media, "This marks the first time that SRK fans have reserved an entire cinema hall to witness the 'first day, first show' of his film. We aim to demonstrate to our favourite actor that he has a substantial fan base in Bangladesh."
He went on to explain, "Although the release date for 'Jawan' in Bangladesh has not yet been finalised due to the film undergoing censorship clearance, our agreement with the cinema hall is structured in a way that guarantees our presence for the first show on the first day, whenever the film is released."
Just like "Pathaan", Shah Rukh's latest film has ignited a festive spirit among fans in Bangladesh. As they await the premiere of the film, fans are busy preparing banners, placards, t-shirts, and various other merchandise for the film's debut. Moreover, director Mabrur Rashid Bannah alongside many other celebrities will also be joining SRK fans on "Jawan" premiere day to watch the first show.
Meanwhile, rumors are circulating about another SRK fan group, SRK Universe Bangladesh, considering a similar initiative. Previously, this group had taken banners and placards for "Jawan" to Star Cineplex and advocated for the film's simultaneous release in Bangladesh alongside its global premiere.