Shilpa Shetty turns superwoman for 'Nikamma'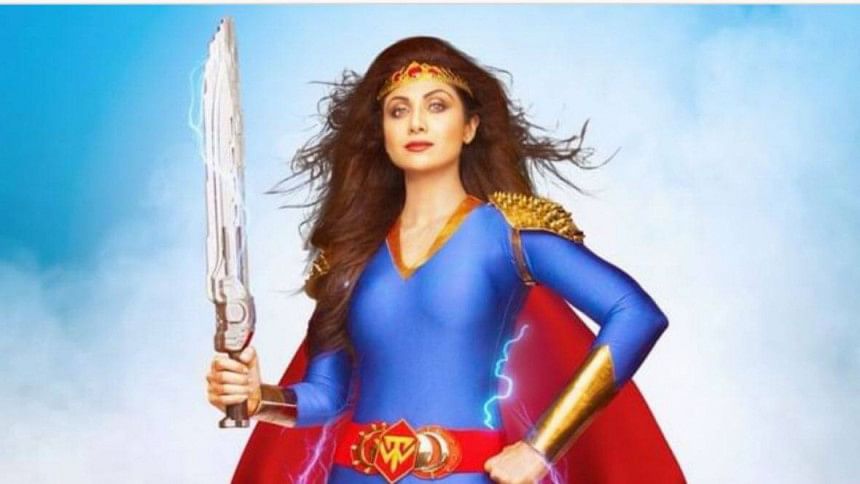 Shilpa Shetty is set to entertain the audience with her character, Avni, a superhero, in the forthcoming film, "Nikamma".  She has descended to earth to change Adi (Abhimanyu Dassani) for good.
The "Hungama 2" actress dons a blue jumpsuit paired with a red cape, much like Superman.  
The plot revolves around the protagonist, Adi, who is known for being a slacker. Avni comes into his life and he calls her the most 'gorgeous villain on earth' who looks like a combination of 'Thunder Woman and Manjulika'. She makes him do all the household chores and makes his life hell. As a hitman threatens Avni, the protagonist transforms into a hero and pledges to protect Avni.
Directed by Sabbir Khan and produced by Sony Pictures International, the film is slated to be released in theatres on June 17. "Nikamma" also stars Sunil Grover, Deepraj Rana, and Naren Kumar in pivotal roles.