Event
In conversation with Shilpa Shetty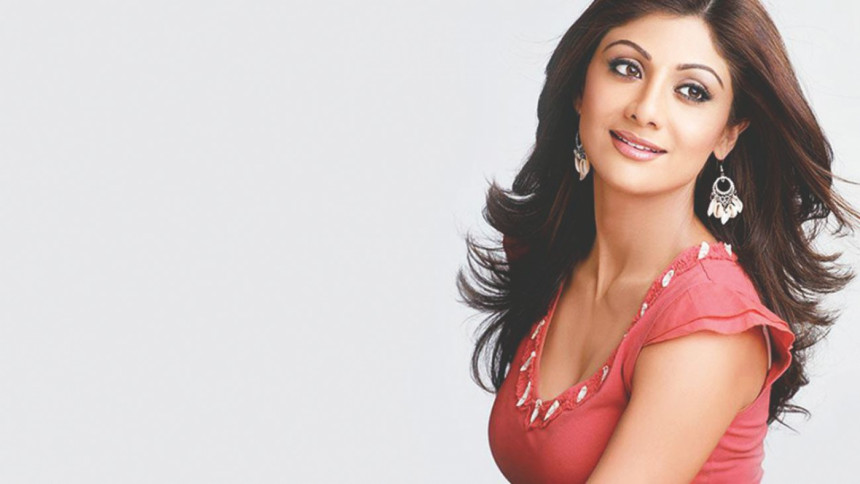 Bollywood beauty Shilpa Shetty was recently in town to walk the ramp for the show 'Passion for Fashion', a summer edition of the fashion show franchise. The show aims at promoting local designers, where Shetty graced the stage wearing a Vasavi dress.
Star Lifestyle caught up with the star to chat about the show and her thoughts on style, fitness and her lifestyle.
YOU ARE INVARIABLY KNOWN AS A DIVA. WHAT WOULD BE YOUR DEFINITION OF STYLE?
As you can see I am dressed as everyone else (in jeans). I think comfort is paramount for me, and I choose my clothing depending on where I am going.  If I am travelling, I will dress accordingly; for an event I may choose between Indian and Western – although I prefer Indian, especially saris. I like to be a trend-setter more than a follower, which is what I like to believe.
YOU ARE HERE FOR A FASHION SHOW, HAVE YOU GOTTEN A CHANCE TO LOOK AT THE WORKS OF BANGLADESHI DESIGNERS? WHAT DO YOU THINK OF THE DESIGNS?
The dress that I am wearing today, is a really beautiful piece, with very intricate Swarovski work, but what Luna is doing here, it's interesting. The 'Passion for Fashion' is a great platform for upcoming designers, I really encourage it. Other than that I have heard a lot about 'the malmal' here. I have very limited time, or else I would have surely bought some cotton because Dhaka is known for its superior quality cotton. I would love to take a look. 
YOU ARE WIDELY KNOWN FOR YOUR KNACK FOR FITNESS AND HEALTHY LIFESTYLE AND YOU LAUNCHED YOUR BOOK RECENTLY. WHAT ARE YOUR THOUGHTS ON THAT?
I have always taken it as a huge compliment when people say I have maintained myself, especially after becoming a mother. I believe I have become more conscious, which helped me get fit more easily. Contrary to popular belief, it is very easy to maintain a healthy lifestyle. Unfortunately, most people make the wrong choices. I really want to shift the focus from being weight-obsessed to being health-obsessed. There is a very big difference between the two. 
When you are weight-obsessed you are not healthy, but when you become health conscious the weight automatically comes into check. So it basically is a lifestyle modification. It comes with a conscious effort, the timing of the meals, etc.  And that's what 'The Great Indian Diet', my book, talks about.
WHY IS YOGA YOUR ULTIMATE CHOICE? WHAT MADE YOU CHOOSE THIS FORM OVER OTHER EXERCISES?
I think yoga chose me, I did not choose it. It came into my life at a time when I was looking at rehabilitating my neck after suffering with spondylitis. As an actor, it really pushed me back; the dates became a mess as I could not move my neck. I tried everything from physiotherapy to other alternatives, and it did not work. That is when somebody suggested that a long-term plan would be necessary. That is when I started yoga. It helps you lose weight, tone and also works in terms of therapy. So I started from there, and I gradually fell in love with it. I found it more convenient as I could just do it in my room. It was refreshingly therapeutic. Along with the body, it also works on the mind and the soul, a big stress-reliever I would say.
ABOUT FASHION, WHO IS YOUR FAVOURITE DESIGNER, SOMEBODY YOU WILL ALWAYS LOVE TO WEAR?
I have many; it basically depends on the occasion. I love Tarun Tahliani; he has always been my favourite. Then there is Manish Malhotra, I love his designs. And there are so many designers coming up, and they are all fantastic. 
YOU ARE A WORKING MOTHER. HOW DO SHUTTLE BETWEEN YOUR WORK AND BEING A MUM?
I would say I am full-time mother and a part-time working woman. My son is the priority; he gets the main focus and then comes work. When I am out, like now, my husband is looking after him along with his work. This is the 21st century, so we believe in the two of us working and we are also hands-on parents equally at the same time, sharing the responsibility together. Being a mum is the priority for me.
By Lameya Alma Amin
The show Passion for Fashion, summer edition was organised by The Platform and was managed by Aristocrat Events. It took place on Saturday, 14 May 2016.