Sayantika did not leave because of me: Zayed Khan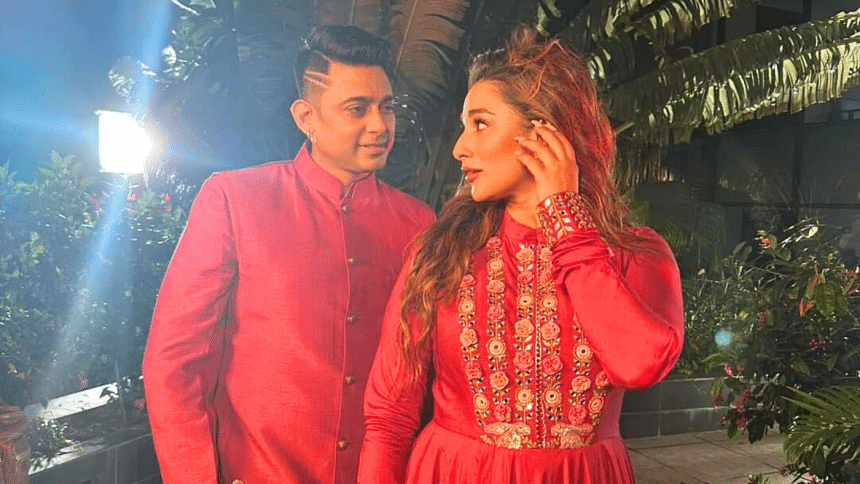 A few days ago, Tollywood actress Sayantika Banerjee, who was in Dhaka for her debut film project, abruptly returned to Kolkata amidst its ongoing shoot. It was revealed that her sudden departure was due to a dispute with the film's dance director, Michael. Some people also indicated that Sayantika had some issues with Zayed Khan.
Sayantika arrived in Dhaka on August 30 to work on the movie "Chayabaz", directed by Taju Kamrul. The shooting was scheduled to continue until September 12, with the first portion focusing on music video shoots. While the filming of the initial song went smoothly, issues arose during the second song's shoot, owing to a conflict between Sayantika and dance director Michael.
While she claimed a clash with the dance director and producer, the tale is not as straightforward. Sayantika's co-star, Zayed Khan, expressed his bafflement to The Daily Star, stating that she had never objected to dance director Michael's involvement. According to Zayed, Sayantika completed her scenes and then left for Kolkata.
"The disagreement had arisen regarding costumes, specifically the need for leather outfits in certain scenes. This issue had been duly reported to the producer. There were also complications regarding Sayantika's remuneration, but a party is trying to spread misinformation," said Zayed Khan.