'Saturday Afternoon' delivers a spine-chilling trailer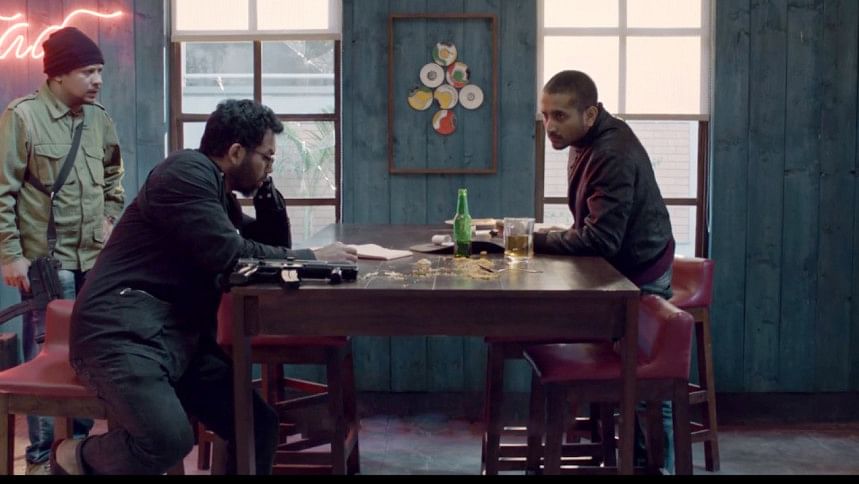 After a long wait of four years, the Bangladeshi audience have finally had the chance to witness the spine-chilling trailer of Mostofa Sarwar Farooki's "Saturday Afternoon" (Shonibar Bikel). Inspired from the terrifying terrorist attack in the Holey Artisan Bakery in 2016, the film is now set to be released all across North America, albeit not gaining the clearance yet in its home country.
The trailer begins on an eerie note, with a resounding ticking sound of a clock in the background, while all the characters go through the anxiety and the absolute terror filled experience of being taken hostage. The trailer opens with Zahid Hasan walking in to a restaurant where terrorists are standing with their guns pointing to the ground.  The camera then cuts to different characters, standing in different hostage positions while the gunmen roam around. Parambrata Chattopadhyay is cutting in his portrayal of one of the assailants along with Iresh Zaker, who delivers an equally horrifying image, successfully portraying the ruthlessness of his character.
The one-shot nature of the film is illustrated in every actor's body language, adding a type of haphazardness that can only be found in real life.
"Saturday Afternoon" earned a lot of appreciation internationally, in some of the biggest festivals across the world and stars Nusrat Imrose Tisha, Zahid Hasan, Mamunur Rashid and Parambrata Chattopadhyay, among others. Moreover, the film is a Bangladesh-Germany joint production, by Jaaz Multimedia, Chabial and co-produced by Tandem Productions (Germany).