Release of Pori Moni starrer 'Maa' postponed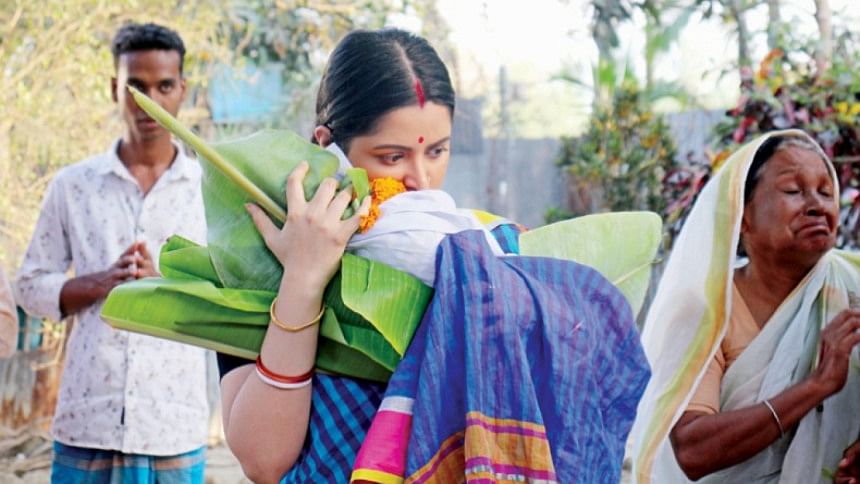 Pori Moni featurette "Maa" was initially supposed to hit the theatres on May 19. 
The Liberation War-based film has been directed by Aranyo Anawer. The film will have a screening at the 76th Cannes Film Festival, on May 20. As per the rules, a film cannot be released before its screening at the festival. Thus, the release of the film has been postponed by a week. 
Now, "Maa" will be released on May 26. Meanwhile, the director is attending the Cannes Film Festival.
The story of the film is set in the background of the Liberation War in 1971. The feeling of loss and desperation of a mother, when her 7-month-old baby is declared dead, will be portrayed in the film. 
Interestingly, Pori Moni was carrying her son Rajya in her womb, during the shoot of the film. The actor also shared in many interviews that the project is very close to her heart.
The film also stars Azad Abul Kalam, Sazu Khadem, Farzana Chobi and Shahadat Hossain, among others.