A reinvigorated Tisha
a candid interview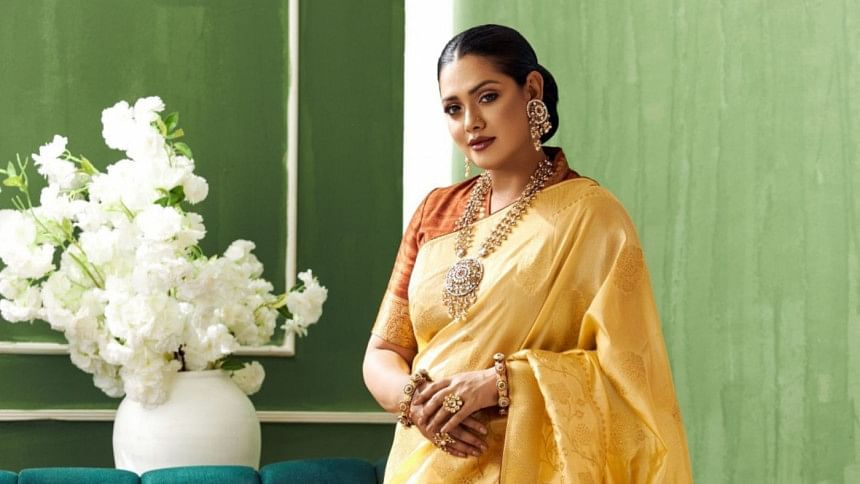 "I really can't take any of the credit myself, it is the audience, the people, who have been so kind towards me and my family," said a gleeful Nusrat Imrose Tisha, over the phone with The Daily Star. 
Whether it be television, films or commercials, Tisha has claimed her spot as one of the most beloved actors in Bangladeshi media. Yesterday, when she celebrated her 13th marriage anniversary with husband and internationally acclaimed filmmaker Mostofa Sarwar Farooki, that too wearing their wedding attire, the photos instantly grabbed attention for their wholesomeness and chemistry. Little Ilham, their daughter, also looked charming.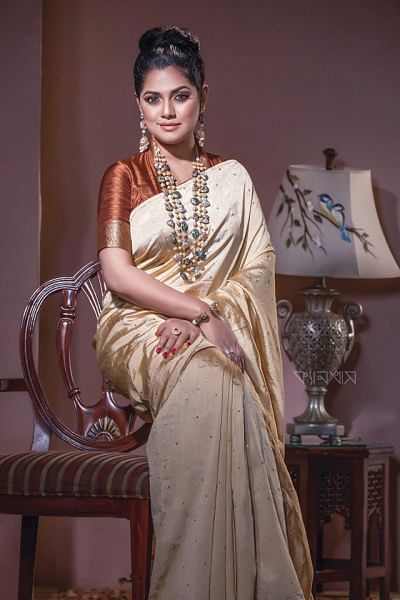 "Every achievement that I have professionally, and much of my life behind the screen, I owe it to the people who love me, I don't consider any achievement solely my own," said the humble "No Bed of Roses" star. 
This Eid, even though her film "Roktojoba" did not see a full theatrical release, she is vocal on social media on supporting the other films that have been out in halls. "While "Roktojoba" was released exclusively on iScreen, I am okay with the decision that the platform needs its exclusives as well," said Tisha. She had to wrap up shooting for the film within only 12 days, as she had to travel to India to shoot "Mujib: The Making of a Nation".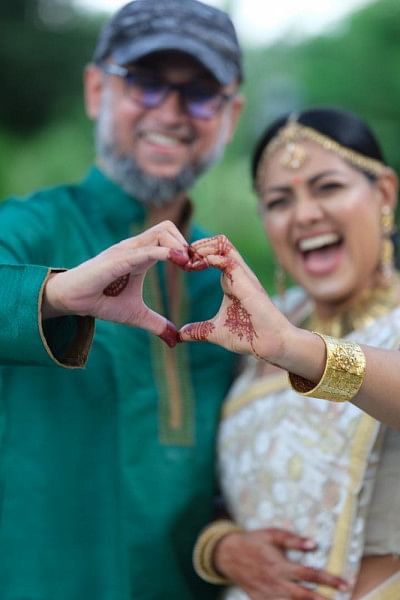 "Of course, I will support the people of my industry," said Tisha, perhaps as a declaration of solidarity. "Only when we have each other's backs will our film industry truly flourish". 
Has the actor gotten the time to actually watch any of the Eid releases this festive season? "I will, at some point," said Tisha, citing motherhood to be the top priority for her at the moment. "Even though people will say that they want to see more of me in projects, it's not like I am completely absent from the screen," Tisha cited the numerous commercials and talk shows that she still graces. Moreover, the audience can also enjoy her work from behind-the-camera, as she is also a producer now.
"I will only fully continue when we can settle Ilham, our daughter. After all, I have some responsibility towards her."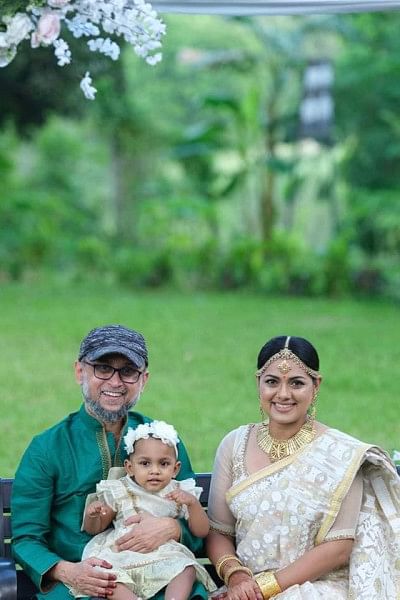 One of the most anticipated releases that Nusrat Imrose Tisha features in is "Shonibar Bikel" (Saturday Afternoon). Even though many eminent personalities in the industry have appealed that it should be released, the Mostafa Sarwar Farooki directorial stays in limbo, even after a green signal by the censor board. "Personally, I don't think that there is anything in the film that will actually hamper the country's image".
Of course, the film has already scored a US, Canada release with Reliance Entertainment and CEPL. 
Despite the perceived setback, Tisha is enjoying her time as a mother, and in some ways, an ideal person to look up to, in terms of carrying herself in front of the media. 
When asked why she stays out of most controversies, she laughs, "Again, it is just that I am blessed. I haven't really come across a situation where I am personally involved in some sort of controversy."