'Poran' has given me a lot: Mim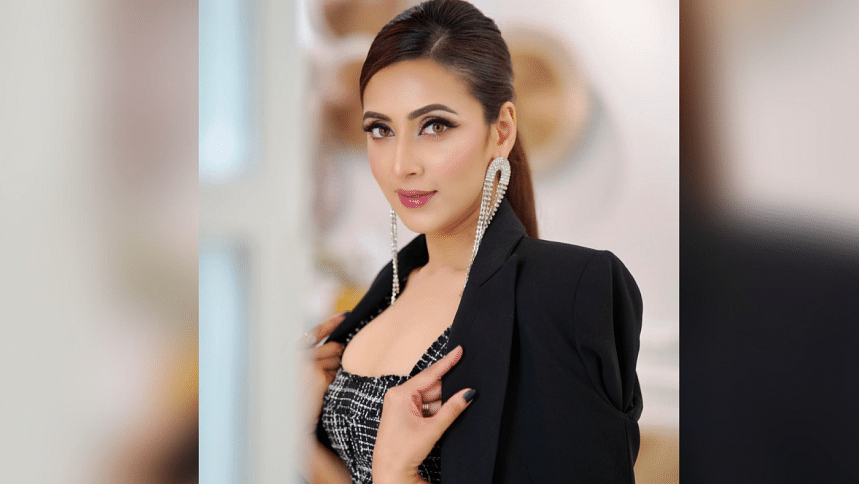 Bidya Sinha Mim is currently in Kolkata to attend the "Tele Cine Awards" . Mim's outstanding performance in the hit film "Poran" earned her the coveted Best Actress award, marking a significant milestone in her career.
The 20th edition of the prestigious "Tele Cine Awards" took place at Kolkata's renowned Nazrul Mancha auditorium on June 4, attracting a gathering of prominent figures from the Indian film industry.
In an exclusive interview with The Daily Star, Mim expressed her joy and gratitude for receiving the award.
"It definitely feels good. I am very happy to receive an award for 'Poran' movie in India. Especially after acting in my own country's movie, getting recognition from another country is truly heartwarming. This award will undoubtedly add a new dimension to my career," said Mim.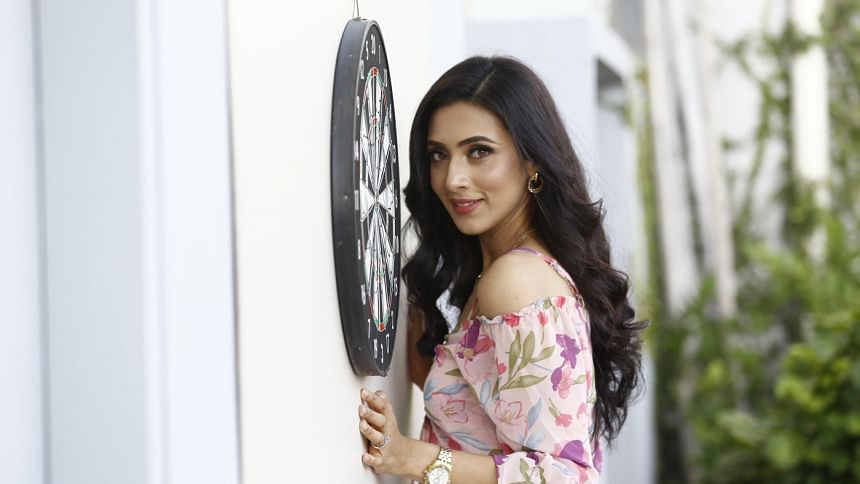 Reflecting on the success of "Poran", Mim emphasized its popularity and widespread acclaim, both in Bangladesh and internationally. The film's release in different countries got a lot of praise, making it a personal favorite of the talented actress. She expressed her happiness at receiving an award for a film she holds dear, stating, "I am truly happy to receive recognition for 'Poran'. It has given me many things, and it will be remembered for a long time."
Acknowledging the significance of the Tele Cine Award, Mim highlighted its prestige and the commendation it received from artistes in both Bangladesh and India. She expressed her gratitude towards the organisers for honoring her with the award and thanked the entire team behind the success of "Poran".
Looking ahead, Mim is set to captivate audiences with her upcoming movie "Antarjal", the first cybercrime thriller movie directed by Dipankar Dipon, scheduled for release on Eid-ul-Azha. The actress expressed excitement about her role in the film, assuring fans that they will witness a different avatar of her in the film.
Additionally, Mim has ventured into the Kolkata film industry with a new movie titled "Manush," where she shares the screen with acclaimed actor Jeet. Directed by Sanjay Samaddar, the film has sparked high hopes among fans, and Mim expressed her optimism for the project's success.
Mim's debut web series "Mission Huntdown" is awaiting its release in Hoichoi. With her diverse range of projects, the talented actress continues to push boundaries and explore new avenues in her career.