One-on-one with Nawazish Ali Khan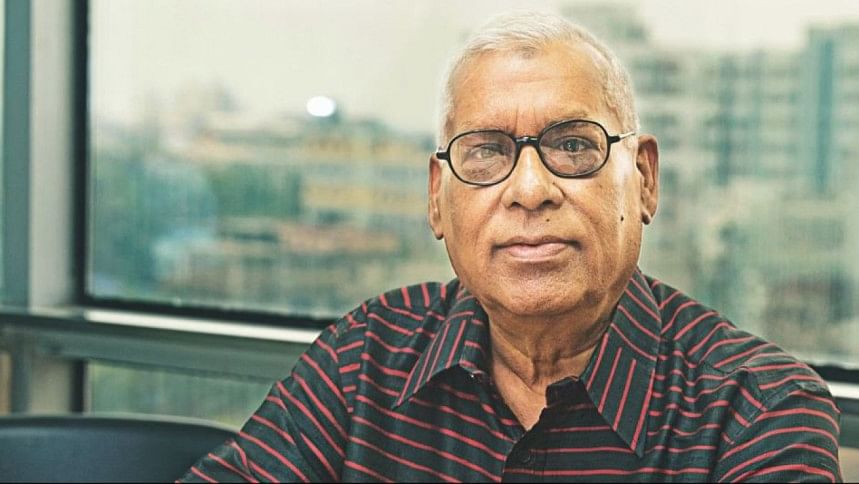 In Bangladesh, the name of Nawazish Ali Khan is deeply entwined with the history of television dramas. He has not only contributed to the world of direction, but has also lent his talent to many songs, cultural programmes and Anandamela productions.
Apart from collecting numerous accolades, Nawazish Ali Khan is also responsible for Humayun Ahmed's initiation into TV dramas. He has also directed the late writer's celebrated dramas, Bohubrihi and Ayomoy.
The eminent director has spent a good 54 years in the Bangladeshi television industry. This year, he has been awarded the Ekushey Padak, for his contributions in the field.
On this momentous occasion, Nawazish Ali Khan sat down for a chat with The Daily Star.
You have been awarded the Ekushey Padak for your contributions to the arts. How are you feeling?
Overall, I feel great. I have worked in the media for 54 long years, so I was expecting over the last 8-10 years that I would eventually receive this recognition. Now that I have received it, I would like to express my gratitude to the Honourable Prime Minister. I would also like to thank those on the selection committee for giving me such an honour. As an artiste, I feel complete now.
What are your plans going forward?
This award has encouraged me to continue working, even at this age. I have joined ATN Bangla again and I want to work as long as I am alive. Previously, I had worked in ATN Bangla for 16 consecutive years, but I left after a point. I am extremely grateful to the channel and Dr Mahfuzur Rahman for their support. Now, I want to do something good for ATN Bangla.
You journey in television has been quite remarkable. Could you tell us about some of the highlights?
I haven't only worked in productions but I have also made musical shows, planned a show with Ferdausi apa, which gained quite a following. I have also worked in cultural shows, one that was about the progress of the Bengali language. Following that, I have also worked with Abdullah Abu Sayeed on Anandamela, which received a lot of love from the audience. Jewel Aich and Annisul Huq have also hosted the programme. I frankly enjoyed my journey in television quite a lot.
Would you say you had a hand in bringing Humayun Ahmed into the world of television drama?
Humayun Ahmed was a writer and a man of stories. He was not very keen on writing dramas for television. However, I did push him to pursue writing for television and I believe I made the right call by doing so. After his first television drama, Prothom Prohor was released, the rest was history. I would also like to add that I was the producer of Abul Hayat's first drama.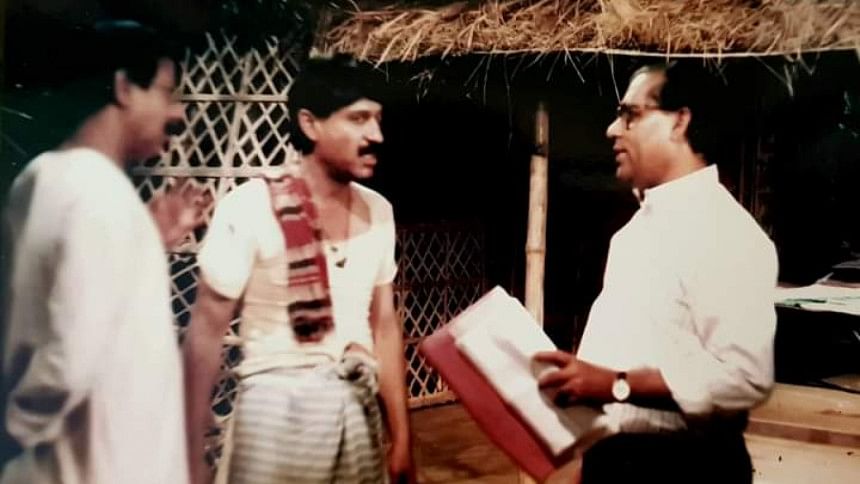 A lot of artistes have started their journey in television because of you, how do you feel about this?
I am overjoyed at the fact that I was able to help many start out their journey in television.