Nusraat Faria: Reflecting at her trials and triumphs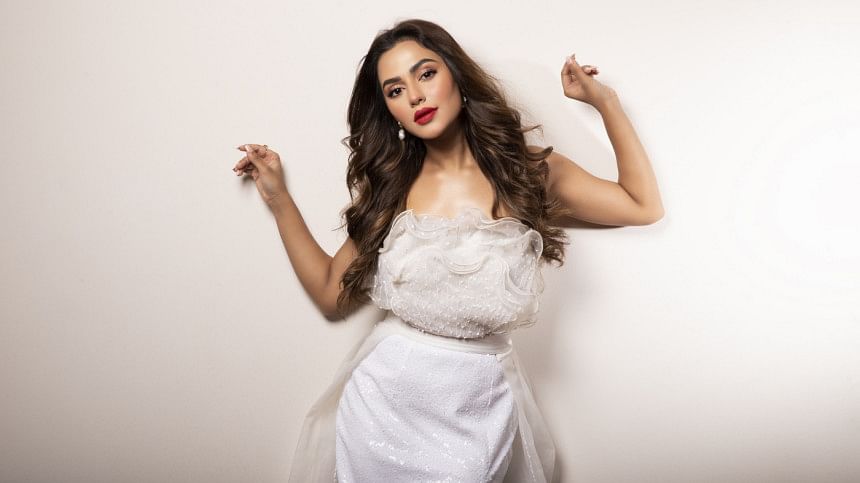 It's been a blend of both triumphs and tribulations for the multifaceted actress Nusraat Faria. Her dance moves captivated the audience in songs like "Bujhina Toh Tai", "Kolija ar Jaan" from the film "Shurongo", "Menoka" from the web-series "Abar Proloy". Meanwhile, her recently released film "Patalghor", has already garnered attention and praise from the audience.
Amidst the dazzle of spotlights and the click of cameras, The Daily Star had a candid conversation with the artiste, where she opened up about her struggles, aspirations, and much more.
You underwent an optical surgery two weeks ago. How are you now?
I'm gradually recovering and currently on bed rest. However, due to work commitments, I couldn't go for a checkup. It has been a challenging process because, for me, eyes are one of the most captivating features of my body.
You recently lost your grandmother. How are you coping emotionally with that?
Losing my grandmother (maternal) has been really tough for me. I spent my childhood and teenage years with her. Our bond was exceptionally tight. I affectionately called her Bhabi, as we used to call our grandfather Bhai. Her passing feels like a piece of my heart is missing. My family and I are finding it really hard to adjust to this new reality.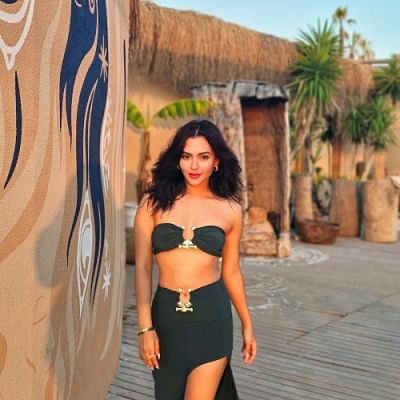 How has this year treated you personally so far, given the significant changes and losses you've experienced?
Professionally, this year has been favourable, but personally, it's been really tough. I've faced several upheavals. I ended a nine-year-long relationship, had my surgery, and lost grandmother all in the same year. It's been incredibly challenging, but I'm striving to stay strong and support my family.
I've come to understand that some women can't afford to dwell on sadness; they have to be strong. Currently, I'm not fixating on my losses, rather looking at the bigger picture. Also, keeping my faith in a brighter future that I believe the Almighty has in store for me.
In terms of my career, 2023 has been one of my most successful years.
Are you going to the Toronto International Film Festival (TIFF) to attend the screening of 'Mujib: The Making of a Nation'?
I'm thrilled that the project got selected for the prestigious TIFF festival. I might attend, but still unsure. It depends on several factors, including whether I receive my visa on time.
Your recent film, 'Patalghor', will be screening at the World Film Festival in Kolkata. It's also been released on Chorki. How's the feedback been?
I've received overwhelmingly positive responses, and truly grateful for the support. These are the kinds of films I want to work on more often. While I've had several films released in India, this is the first time that one of my films is being featured at a Kolkata film festival.