Being Nusraat Faria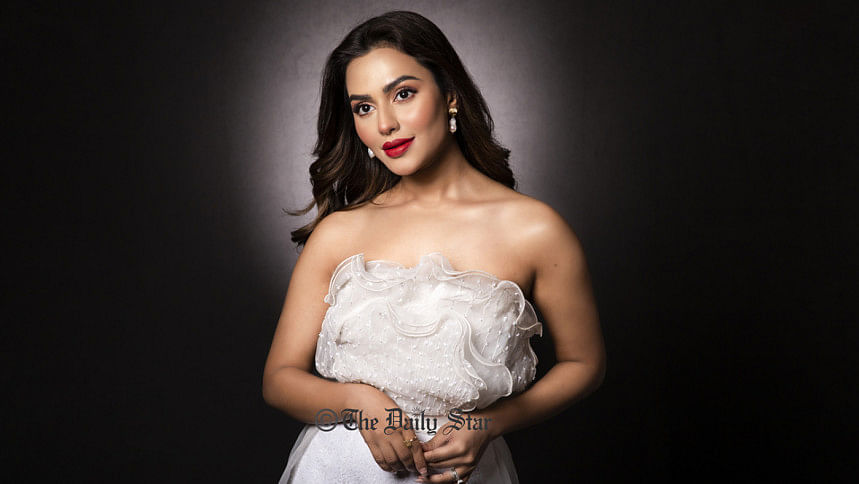 Nusraat Faria has been dominating the silver screen with her charismatic aura and brilliant works since her debut in 2015. Her film "Operation Sundarban" released yesterday, causing an uproar in theatres all over the country.
In an exclusive interview with Star Showbiz, Faria shared her experience of working in "Operation Sundarban", recent works and many more.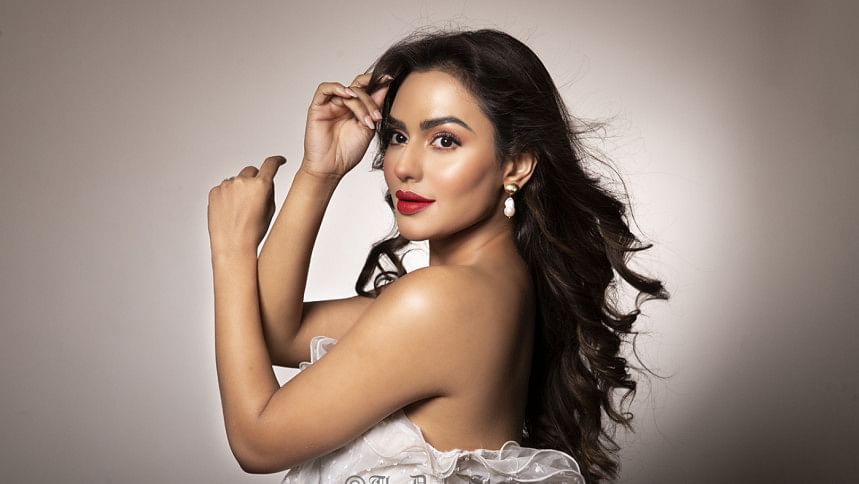 Your new film, "Operation Sundarbans" has just been released. How does it feel to see your film hit the theatres after two years?
Since the film's release, I've been overwhelmed by the love and appreciation from audiences. Their love is the only thing that gives me the motivation to work on better projects.
My last movie, "Shahenshah," came out in 2019. Since then, I've released music videos and OTT projects. But I've been eagerly waiting for a movie to hit theatres.
Now that it's finally happening, I want to thank the Rapid Action Battalion and everyone on the "Operation Sundarbans" team for their love and support throughout the film's shooting.
You were off the grid for 35 days while filming this movie in the Sundarbans. How was the overall shooting experience for you?
Without all the distractions of the outside world, it became a therapeutic experience for me. Among nature, I was able to enjoy the simple pleasures of life with real people.
But at the same time, I got very homesick.
Then again, the most exciting moment of my life happened over there. As there was no cellular network, I had to find out through RAB that I had been selected for the role of Sheikh Hasina in the biopic "Mujib: The Making of a Nation". When I got the news, I rushed to Siam and Riaz and hugged them.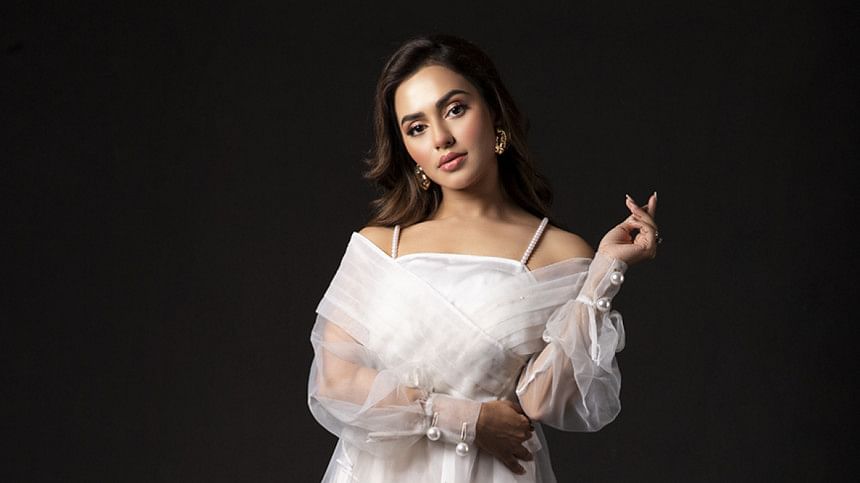 What were some of the challenges you faced during filming?
Although RAB treated us well during shooting, getting necessary items delivered was the biggest challenge in the Sundarbans. All our daily essentials like food and water used to get delivered to us on trawlers, once a day.
Another challenge was adapting to nature. There was heavy rain on some days and extreme heat on others. We had to stop shooting frequently. But I must say our team spirit was sky high and we were able to overcome all these challenges.
How was your experience of working with Siam Ahmed?
Although this is my first time working with him on a film, our chemistry dates back to 2013. He was my co-anchor on the popular celebrity talk show "Late Night Coffee". We became good friends while working together on that show.
Getting a friend as your co-worker is such a blessing. We were very comfortable on set. We didn't have to worry about our chemistry. We clicked instantly. So, it was fun to work with him.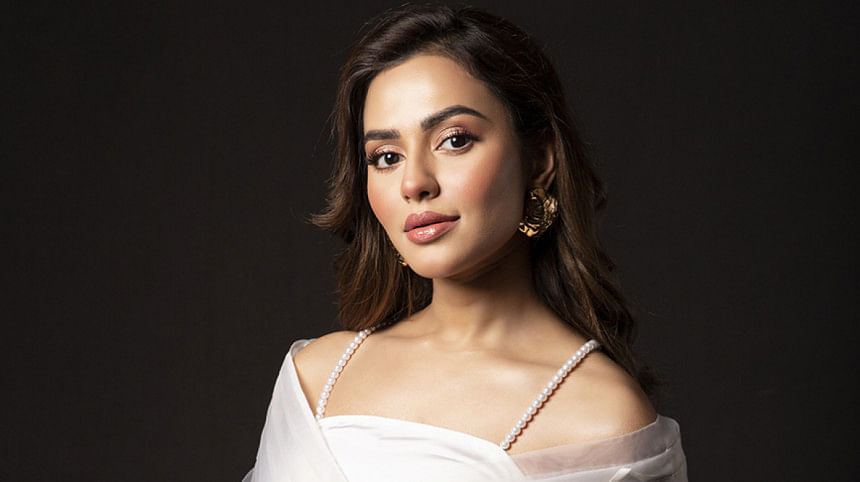 Did you receive any advice from Prime Minister Sheikh Hasina during the filming of "Mujib: The Making of a Nation"?
When I first met her, she told me one thing: "whatever you do, do it from the heart and with confidence". She was so humble and motherly that I didn't feel like I was speaking with our country's PM.
The OTT industry is growing. Do you have plans to work on any web series?
I believe everything has its time. When I was hosting, I was waiting for the right time to move forward. Then, I signed for movies. I also worked on a web film called "Jodi Kintu Tobuo", and it was successful. I don't want to rush things. I will sign a web series when I feel ready.
When will your next song be released?
I'm working hard to top my last three songs. What's the point if I can't better myself? So, audiences will have to wait a little while for my next song.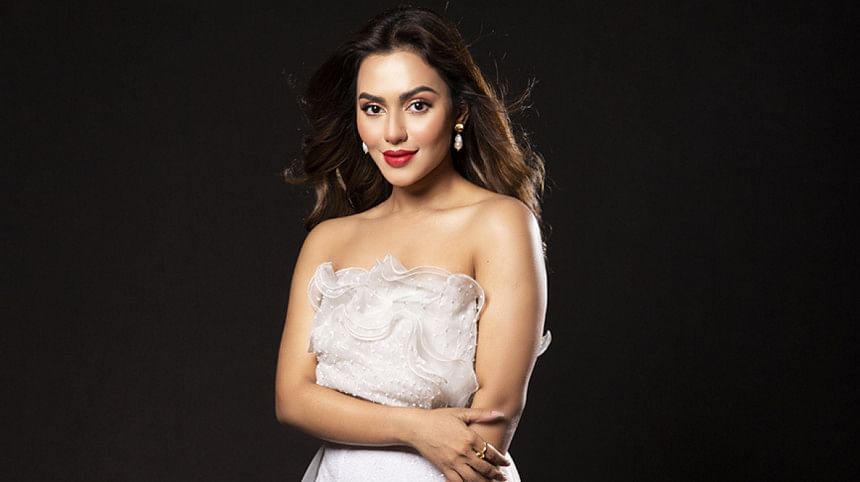 What other projects are you excited about?
My Tollywood films "Bhoy" and "Rockstar" will be coming out in October and January. I also have two films in Bangladesh in the pipeline.
---
Nusraat Faria's costume has been sponsored by MUKTA