Moushumi appointed GS of Bangladesh Cine Star Forum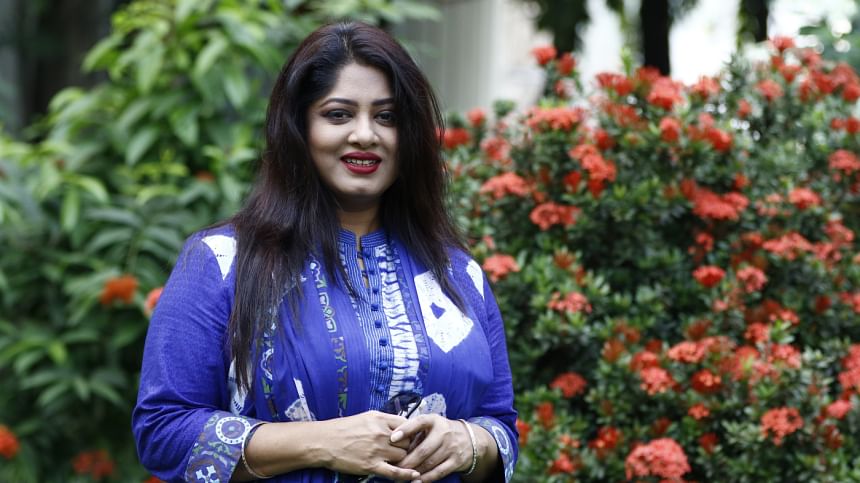 On Saturday, noted actress Moushumi was appointed as the General Secretary of Bangladesh Cine Star Forum. The handover ceremony took place at a meeting, arranged on the occasion of the organisation's fifth founding anniversary, which took place at Zahir Raihan Hall of Bangladesh Film Development Corporation (BFDC).
The event was presided over by eminent filmmaker Shafi Bikrampuri, the President of Bangladesh Cine Star Forum.
Present at the event was current acting General Secretary, Kazi Hayat; Ilias Kanchan, the former General Secretary; Delwar Jahan Jhantu, Nader Khan, Khurshid Alam, Anupam Hayat, Suchanda, Anjana, Rina Khan, Bappa Raj, and Omar Sani, among others.  
Bangladesh Cine Star Forum was established to reunite artistes of different fields, such as directors, producers, music directors, etc., under one organisation.