Monira Mithu cooks 'khichudi' for 200 flood victims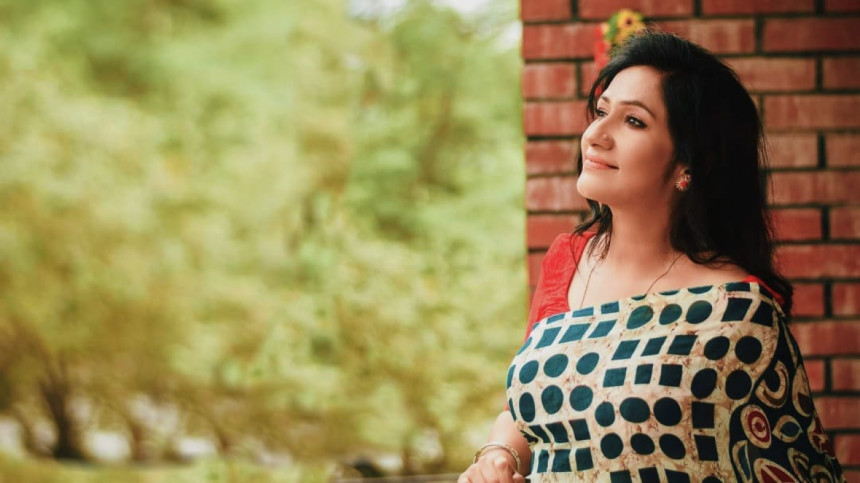 Popular television actress Monira Mithu has decided to support the flood victims in Sylhet and Sunamganj. She has arranged a day's food for over 200 affected ones in this time of distress.
She also took to her Facebook account and shared her views about trollers who are criticising artistes from this industry who are trying to help the flood victims.
"I am an artiste, not an industrialist. I see a few people commenting on my posts that we artists are busy promoting ourselves and showing fake sympathy towards the flood victims just for clout. They don't know me as a person so I did not feel it was necessary for me to address their claims. However, the issue has now grown beyond tolerance,' reads her Facebook post.
"I have helped the flood victims to the best of my ability.  I have made arrangements through trusted people to buy a goat and cook porridge with rice and pulses so that at least 200 people can eat it," her post further reads.
The actress also spoke about the quality of production on television.
"Compared to the budget, there are a lot of good dramas being made these days," she mentions. "the budget for everything has increased but there is not much improvement among producers when it comes to production budgets. Yet we artistes choose to work in this line, only for the sake our love."
Monira Mithu dearly misses her late brother Challenger. "in his short career spanning only 6 years, my brother has given a lot of memorable performances to his fans. His colleagues and his fans love him dearly," she shares. "As for me, every time I think of him, I cannot hold back my tears, even today."