May no one have any misfortune: Mim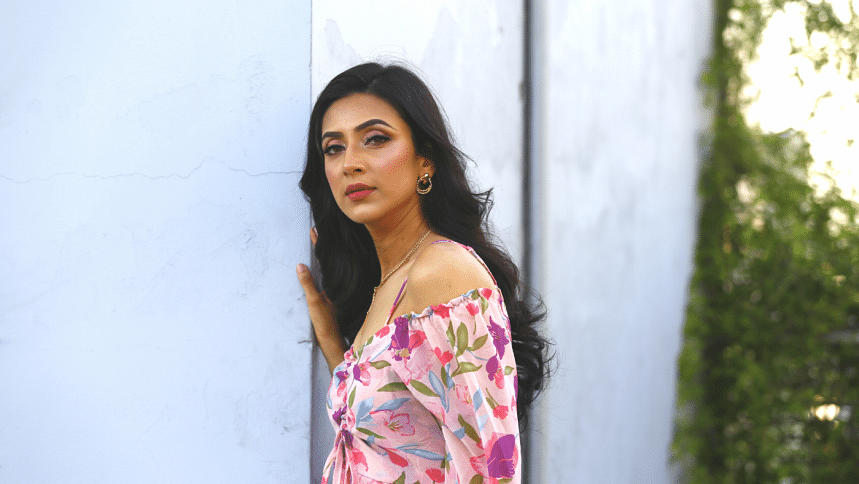 On the occasion of the new year and her first marriage anniversary, popular actress Bidya Sinha Mim is enjoying her vacation in Dubai with her husband and family. They are planning to spend their first anniversary there. 
In a candid chat with The Daily Star, the talented actress Bidya Sinha Mim shared her feelings on this special occasion and more.
How are you spending time in Dubai?
I am having an amazing time with my family. We are making so many good memories together. It will give me the strength to move forward in the future. Last night, I returned from the beach very late. Now, I am getting ready to go outside again. 
Tomorrow is your first marriage anniversary. How are you feeling? 
This day is very special and memorable to me. Everyone, please pray for us so that we can spend the rest of our days in love. Last year, I had a wonderful time with everyone's love and blessing. I hope the future will be good for me too. 
What gift did you receive from your husband, Soni? 
I will tell you tomorrow. However, we are spending our days with lots of love. Let these good days never end. 
What's your wish for the new year? 
I wish everyone good luck. May no one come across misfortune. In terms of work, I want to take on good projects that will be remembered by people forever. 
When are you starting your shooting?
I have completed the shooting of the first lot of my Tollywood film, "Manush". The new lot will start on January 10.