Mahiya Mahi only wants Chapainawabganj's development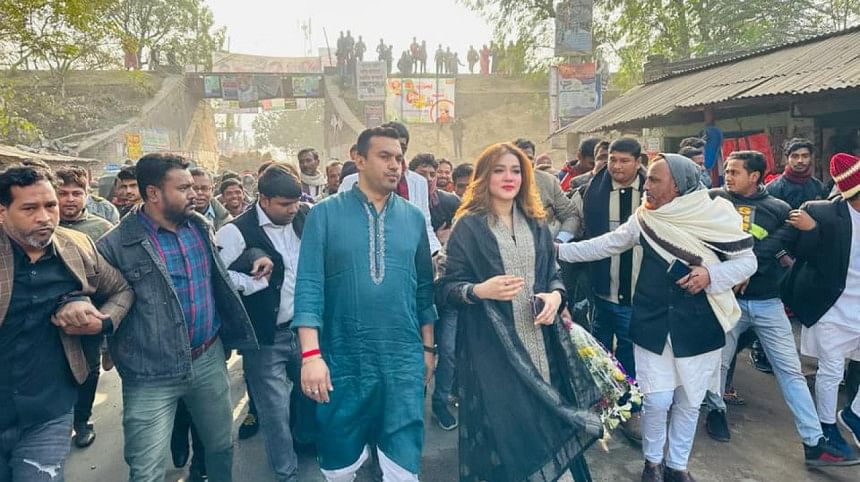 On January 1, Mahiya Mahi's bid for nomination was rejected by Awami League. Instead, Ziaur Rahman was nominated for the Chapainawabganj-2 constituency. However, the actress did not seem to be fazed by the matter.
Yesterday, at the election office of Gomostapur Upazila, Mahiya Mahi shared her thoughts on the matter with the press.
Speaking to the media, Mahi said that irrespective of who was nominated for the seat of Chapainawabganj-2, she would continue to work for her hometown. With or without the nomination, she planned to continue doing the same thing, which is to focus on the development of Chapainawabganj.
The "Morichika" actress also noted how Awami League's logo is the symbol for development for her. So, she will be looking to work with Ziaur Rahman for the betterment of Chapainawabganj.