Kangana praises 'Pathaan' right after calling Bollywood money hungry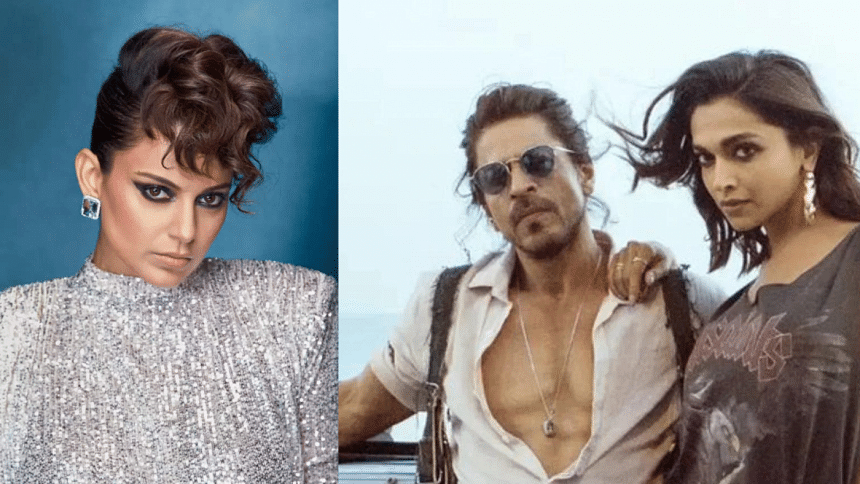 The controversial "Queen" Kangana Ranaut, is back on Twitter and this time she is confusing everyone with her baffling antics. The actress was full of praises about "Pathaan's" box office success just hours after tweeting about Bollywood's obsession with box office numbers.
During the wrap-up party of her upcoming film "Emergency", Kangana detailed that such a patriotic film like "Pathaan", will bring Hindi films back to their glorious period.
"Pathaan is doing extremely well and I feel such films should definitely do well. We are all trying to ensure that we can bring Hindi cinema back to its glorious period," said Kangana.
Earlier, however,Kangana complained in a Twitter thread about Bollywood's obsession with money, implying that it isn't conducive to producing good art. Many saw this as a subtle dig at "Pathaan," which was also breaking box office records at the time.
Kangana's Twitter account had recently been reactivated. The actor was suspended from the platform a few years ago for "repeated violations" of the platform's hateful and abusive behavior policies. 
"The film industry is so crass and crude that whenever they want to project the success of any endeavor/creation/art, they throw flashing currency digits in your face as if art has no other purpose. it exposes their lowly standards and the kind of deprived lives they live," she wrote in one of her tweets.
"Pathaan" is estimated to have earned Rs 52.5 crore on its first day of release, and it is still in contention for the highest opening day ever for a Bollywood film. Kangana, who once boasted that she has delivered the biggest box office hits featuring female protagonists on her Twitter bio, has altered it to describe herself as the 'pioneer of parallel female-centric cinema in India'.