It brought tears to my eyes, seeing three of Razz's posters: Pori Moni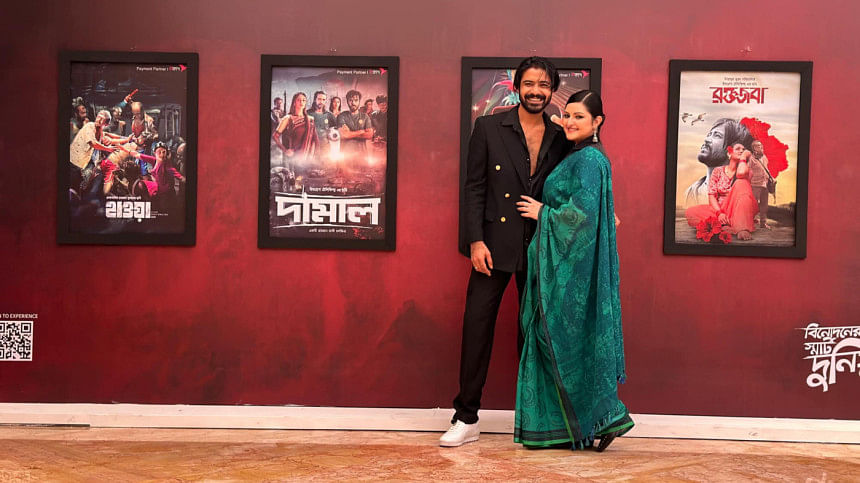 Recently, two of Sariful Razz's hit films, "Hawa" and "Damal", were released on the OTT platform, iScreen. Another one of his films, "Roktojoba", which has been directed by Niamul Hasan Mukta, is also awaiting release on the same platform.
During the launching ceremony of iScreen, Sariful Razz attended the event with his beloved wife and actress Pori Moni. They also took photos together in front of the posters of Razz's films.
"I enjoyed this event quite a lot. I can't put into words how I felt when I saw three posters of my husband's films. It almost brought tears to my eyes," shared Pori Moni with The Daily Star.
"Roktojoba" features Nusrat Imrose Tisha and Sariful Razz, in the lead roles. This is their first collaboration together. A short teaser of the film was shown at the event, which centres around a mysterious letter that is sent to a former headmaster.
Prior to COVID, "Roktojoba" was shot in Dhaka, Chandpur, and Manikganj in various locations.