Nusrat Imrose Tisha, Sariful Razz starrer 'Roktojoba' to release on OTT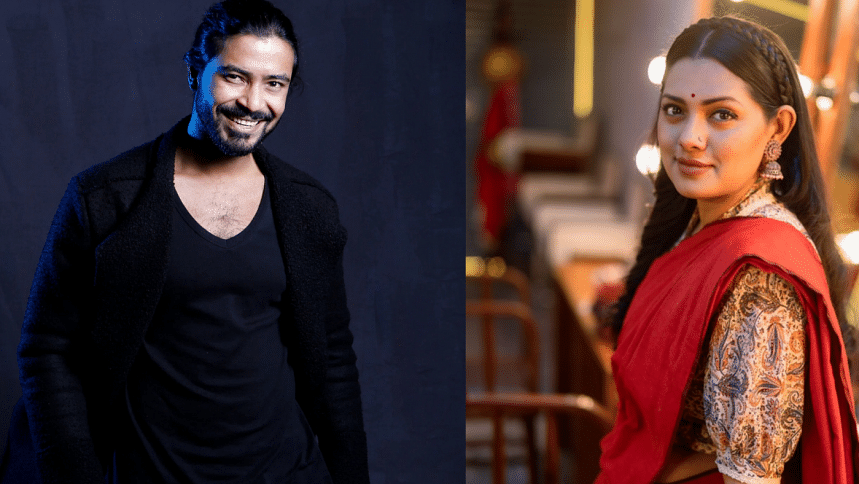 "Kathbirali" famed director Niamul Hasan Mukta directed film, "Rokto Joba" will be released on the new platform of Channel i, iScreen. The film features Nusrat Imrose Tisha and Sariful Razz in the lead roles. This is their first collaboration together. 
The announcement was made at the grand launching ceremony of the new OTT platform, iScreen yesterday at the Sheraton Hotel in the capital's Banani area. 
The star-studded event was graced by Afzal Hossain, Mamunur Rashid, Subarna Mostofa, Badrul Anam Soud, Runa Khan, Tanvin Sweety, Raihan Rafi, Syed Ahmed Shawki, Azmeri Haque Badhan, Nipun Akter, Apu Biswas, Mehazabien Chowdhury, Afran Nisho, Chanchal Chowdhury, Sariful Razz, Pori Moni, Shamol Mawla, FS Nayeem, and Nazifa Tushi.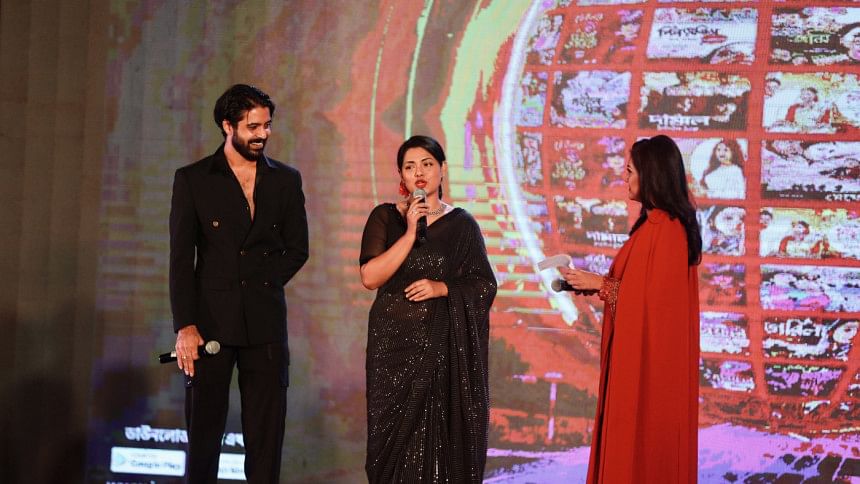 A short teaser of the film was shown at the event, which centers around a mysterious letter that is sent to a former headmaster. 
Prior to Covid, the film was shot in Dhaka, Chandpur, and Manikganj in various locations.
"I have been connected to Channel i since the very beginning of my career. I am very happy that this film will be released on the iScreen first. This is my first film to be released since Ilham was born. I am very excited," said Tisha. 
Produced by Impress Telefilm, "Rokto Joba" stars Lutfor Rahman George, Shilpi Sharkar Apu, and Jayita Mahalanobish in other roles.