Irfan Sajjad devastated after losing twin children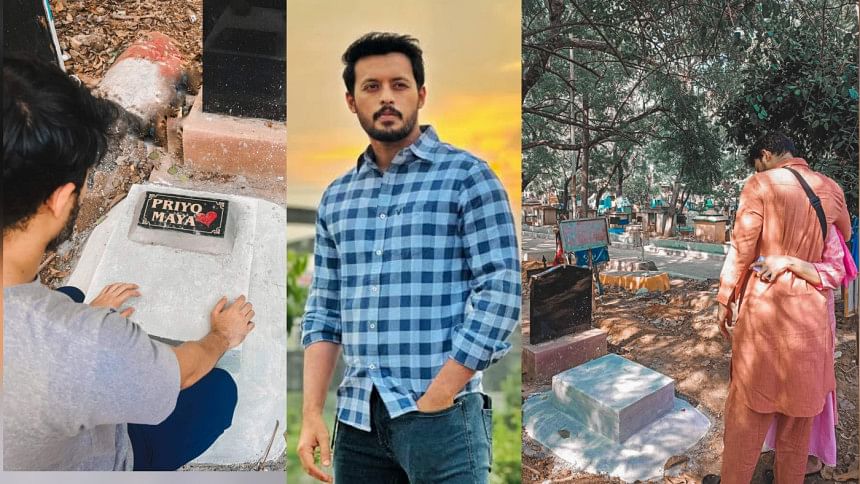 Actor Irfan Sajjad and his wife, news presenter Sharmin Sajjad were expecting their first children, twins who were to be born this coming July. Accordingly, they were preparing to welcome their children.
One of the twins was supposed to be a boy, and the other girl. The couple named them Priyo and Maya. Due to some medical complications, Sharmin Sajjad had to undergo surgery in Chennai in 2021. After recovering, they consulted with a doctor and properly had their family planned. 
They went to India for check-up and it was then when her health deteriorated, she had to be hospitalised and through an emergency caesarean section, where the six months old premature children were born and declared to be in critical condition. 
As per Irfan's statement to the media outlets, not just their children, but his wife was also at risk. In fact, the doctors told him that 'it is a miracle' that his wife has survived.
Due to Sharmin's critical health, they had to stay at the hospital thus, their children were laid to rest in Chennai. The couple will return home soon, and his wife's further treatment will be done in Bangladesh, informed the actor.
For the last one and half years, Irfan Sajjad was giving all of his time to his wife, due to her complicated health. He was away from the screens as well. An emotional Irfan told the media, "No one in this world is closer to you than your own child. Almighty blessed us with two children, unfortunately he took them away at the same time."