I will always regret not meeting Panna Kaiser: Mim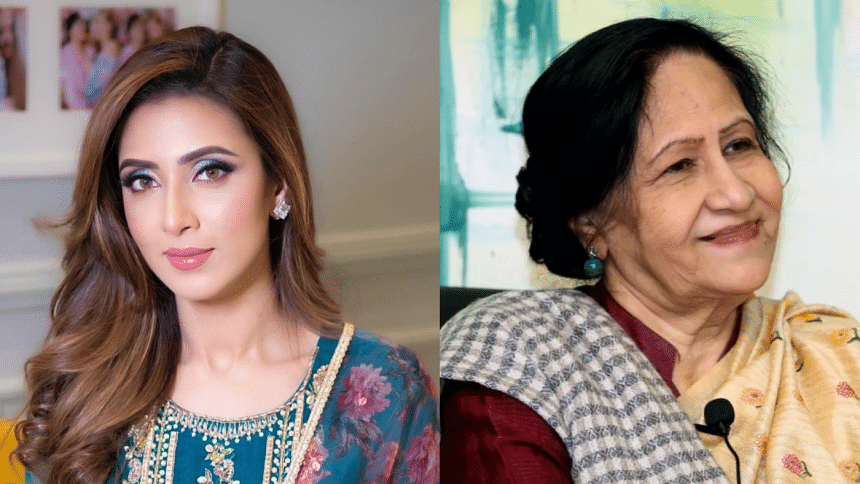 Bidya Sinha Mim expressed her deep sorrow over missing the chance to meet the legendary Panna Kaiser. The news of Panna Kaiser's sudden passing left Mim in shock, as she had eagerly anticipated the long-awaited encounter with the iconic figure. The actress was set to portray Panna Kaiser in the movie "Digonte Fuler Agun," drawing inspiration from the esteemed writer and former parliamentarian's interviews and literary works.
Yesterday, Mim posted on her Facebook page, expressing deep regret about not being able to meet Panna Kaiser anymore. 
"What a strange equation of God. We think one thing, but His plan is another—which is difficult for a common man to understand. Today, I had a date to meet Panna Kaiser. But it didn't happen. I woke up in the morning and heard that she had passed away. I express my deep regret for not being able to meet Panna Kaiser," she wrote. 
Mim's preparation for the role had been an immersive journey, delving into books and television interviews to grasp the essence of Panna Kaiser's life and experiences. She  looked forward to engaging in face-to-face conversations with the luminary, expecting to gain insights and wisdom.
"For the last two months, I have been trying to get to know her through interviews and books. I was looking forward to meeting with her and talking face to face. However, my dream of meeting her will now be unfulfilled forever," the post reads. 
"Digonte Fuler Agun" is directed by Wahid Tarek. The movie received a government grant for the year 2018-19. The shooting of the film has already started. Besides Mim, Mostafa Monwar will play the role of Shahidullah Kaiser.