Fathers don't show off, they prove their love with actions: Shakib on Joy's birthday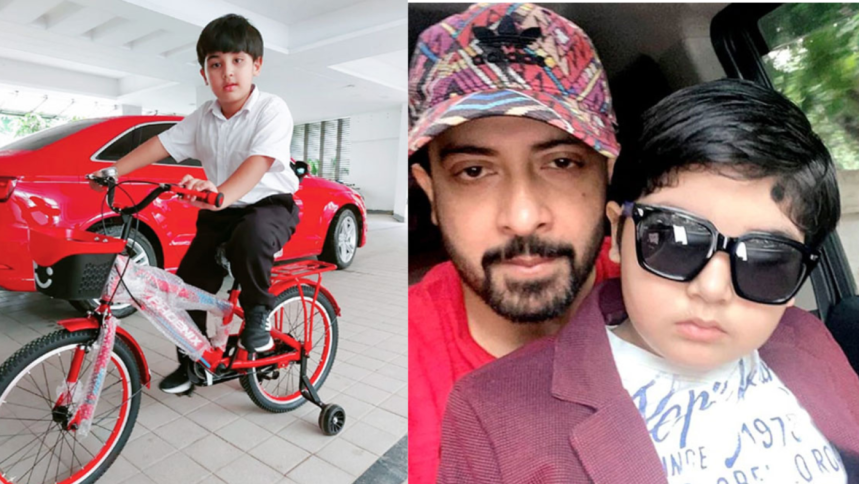 Abraham Khan Joy, the only son of Dhallywood actress Apu Biswas and superstar Shakib Khan turns seven today. Both parents shared heartfelt messages on the joyous occasion to their Facebook profiles.
"My little Abraham has stepped into a new year of his life. I notice every day that you are slowly growing into a better human being", shared Shakib Khan on his Facebook account, adding, "One day you will understand that life is beautiful because you have a father by your side. They don't show off, they prove their love with their actions. My love and prayers will always be with you."
Shakib also posted pictures of Joy with the touching message.
Earlier, Apu Biswas also shared a video on her Facebook account, with a beautiful message for her son, wishing him a beautiful future.
Apu Biswas tied the knot with Shakib Khan on April 18, 2008. Abraham Khan Joy was born on September 27, 2016 in Kolkata. Joy currently lives with his mother.