'My world revolves around my son': Apu Biswas on Joy's birthday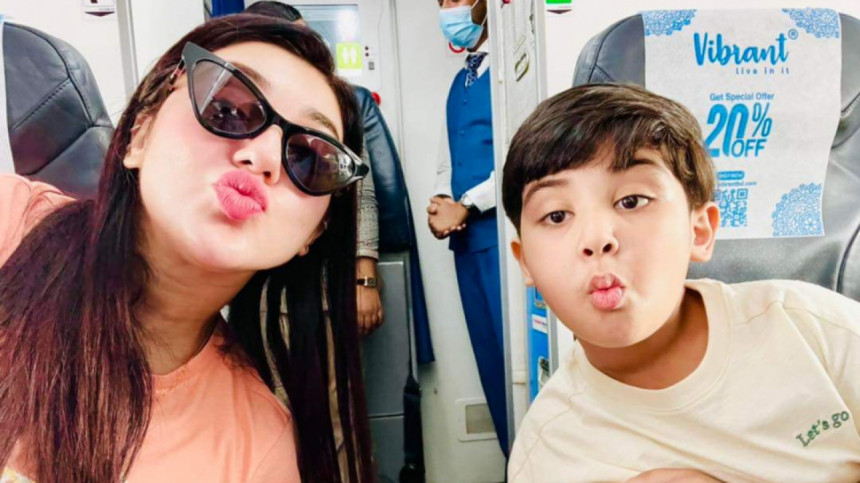 Abraham Khan Joy turns seven today. He is the only son of Dhallywood actress Apu Biswas and superstar Shakib Khan.
"My world revolves around my son. He is the reason I work hard and do what I do," Apu shared with The Daily Star, adding, "I miss my mother the most on days like these. I can tell that Joy misses her too."
She went on to share a video of Joy when he was a baby, on her Facebook account. The birthday post contained a heartfelt message for him. Apu Biswas also shared that she hopes Joy has a good future, and that she prays her son will grow up to be a kind and successful man.
Apu Biswas tied the knot with Shakib Khan on April 18, 2008. Abraham Khan Joy was born on September 27, 2016 in Kolkata. Joy currently lives with his mother.