Even in this cold winter, we are busy shooting: Ferdous
Dhallywood hero and star of "Hothat Brishti", Ferdous has just started shooting for the first time in 2023. The shooting for Ferdous' upcoming film, "Ahare Jibon", is currently underway at in the capital's Diabari area. The government-granted film is being directed by Chatku Ahmed.
Speaking to The Daily Star, Ferdous said, "I have already started my first shoot in 2023. Even in this cold winter, we are busy with shooting."
Adding to his statement, Ferdous said, "I thoroughly love being an actor. It is what I have always wanted to pursue and, in many ways, it is my everything. So, it has been great to start off this new year with shooting."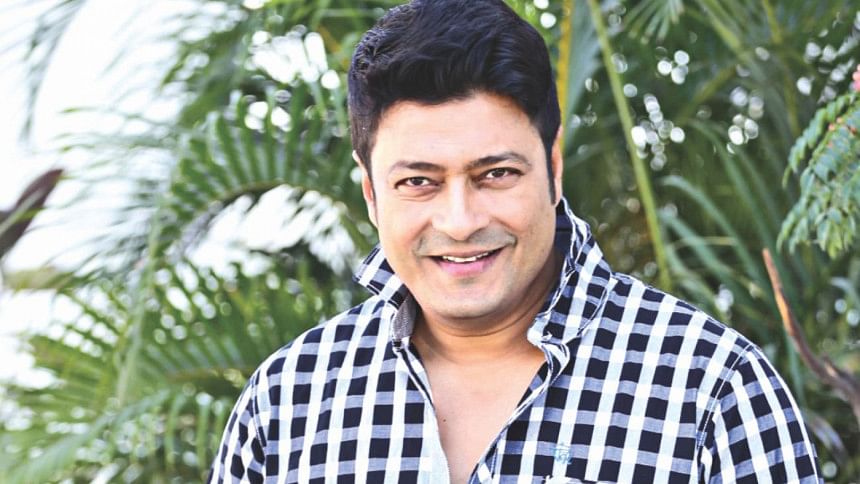 When talking about new films that we can see him in this year, Ferdous mentioned, "I have been in talks for three films with a few directors. I will be able to tell you more once everything is finalised."
When asked what level of desire he has, after so many years of acting, Ferdous responded by saying, "For me, there is no alternate to good films and compelling characters. Even after so many years of acting, I feel compelled to take on projects whenever they are intriguing and have interesting characters."
On the other hand, after quite some time, Ferdous is preparing to shoot a Bengali cinema in Kolkata soon. Late last year, the actor travelled to Kolkata for the pre-production of the film. Next week, he will be going to Kolkata to begin the shooting.
Speaking about his plans to go to Kolkata, Ferdous said, "I am hoping to go to Kolkata around January 11, to start shooting for the film. I believe that this project will receive a lot of love from the audience."
Ferdous will be seen starring in the Kolkata project, "Mir Jafar Chapter 2". At the same time, the actor is also awaiting the release of "Dampara", "Shujon Majhi" and "Gangchil".