Chanchal congratulates Tasnia Farin for 'Aaro Ek Prithibi'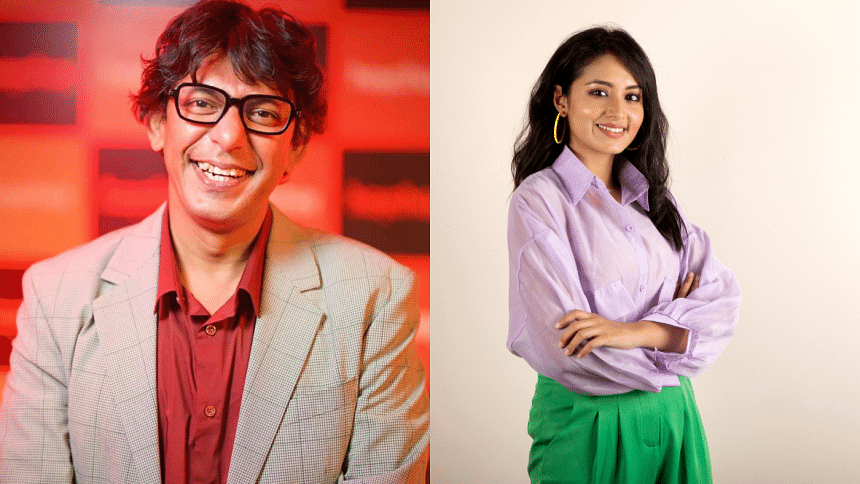 Renowned actress Tasnia Farin's Tollywood debut film, "Aaro Ek Prithibi" is set to have its theatrical release in Kolkata on February 3. The actress has been quite busy promoting the Atanu Ghosh directorial film in India.
Taking a moment to congratulate the actress on the occasion, noted actor Chanchal Chowdhury shared his best wishes for "Aaro Ek Prithibi", via a video message that he posted on social media.
In the video, the "Hawa" actor said, "Tasnia Farin is a talented actress from Bangladesh. Her film, 'Aaro Ek Prithibi', will soon be screened in Kolkata, this February 3. Alongside Farin, my favourite co-stars Kaushik Ganguly, Anindita Bose and Shaheb Bhattacherjee, will also be appearing in the film. We, the artistes of both Bengals, are working side by side without any shred of discrimination between us. You (the audience) can see that from our work on OTT platforms."
"We have to keep the productions of the two Bengals prevalent, and for that your support is indispensable," Chanchal continued. "You guys watch films from all around the world, regardless of the language. But I hope we will keep the Bengali films a bit above the rest."
"Finally, my best regards to Tasnia Farin, Atanu Ghosh, and the rest of the gang," concluded the actor.