Bhabna on all channels at the same time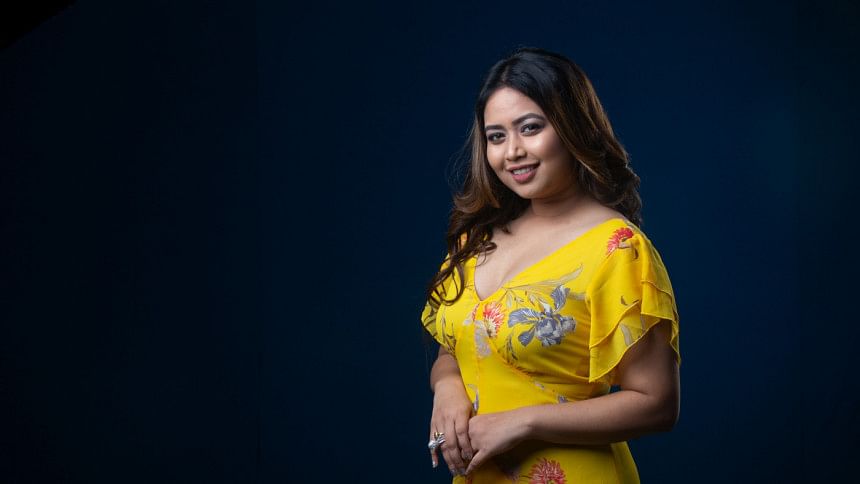 Nayantara's family was assassinated while she went to visit her father-in-law. Upon returning, she discovers that all of her family members have been killed, and she is the only one left alive. Being the only successor to her family, she takes over her father's place and becomes the chairperson of the village. This is the storyline in BTV's "Abar Ashibo Phire", written and helmed by noted director Aminesh Aich. 
Amidst the OTT wave, has Ashna Habib Bhabna accomplished something truly remarkable in the traditional television space whilst portraying Nayantara? We spoke to her face-to-face about it. 
Why is 'Abar Ashibo Phire' important to you? 
This project will be released on August 15, and the plot is inspired from the assassination of the Father of the Nation Bangabandhu Sheikh Mujibur Rahman and his family in 1975, what we consider as the darkest date in the history of Bangladesh. It has been inspired by the devastating experience that our Prime Minister, Sheikh Hasina went through. This will be aired on BTV at 9 pm, simultaneously on all private channels. I am really excited that our Prime Minister might watch this work too.
What did you do as homework to play Nayantara?
Whoever follows me on social media, must have noticed that I have been sharing interviews of our PM, as I was trying to study her persona. I found that she is not just a tremendous leader, but deep inside, she is very innocent and a soft-hearted person. Afzal uncle (Afzal Hossain) and I were told not to imitate them to become the characters, but take inspiration from their story. In this journey, I discovered many layers in her persona, which amused me.
After a long time, you and Animesh Aich collaborated in a project…
Yes, after three long years! See, I actually don't like to give the credibility of my career or hard work to anyone else. We all know that Animesh is a great director and at the same time, he is a close friend of mine. Many people assume that I get projects due to my personal relationships, this is extremely painful. In my long career, the first time I have worked with my father (Habibul Islam Habib) was in 'Japito Jibon'. I am very careful about such things, and won't let anyone take the credibility of my efforts!
You and Afzal Hossain share a lot of similarities. Do you discuss your art with him? 
We share a lot about art, he is a student of Charukala, where I am just a self-taught artist. I feel like I have a lot to learn from him. Besides discussing acting, art we also talk about dance, and poetry. Whenever he gets an interesting video on dance, he forwards it to me on Whatsapp, and I share a lot of art works with him too. We share a great bond.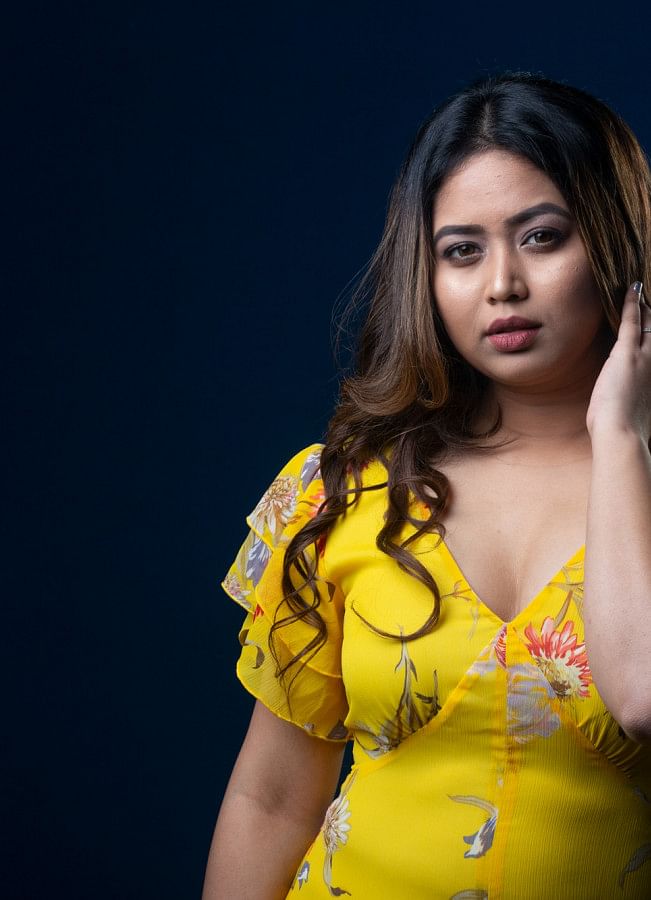 When can we expect your first solo art exhibition?
Very soon. I will be returning to the shoots of my upcoming film, 'Excuse Me', by the end of this month. Also, I am waiting for two of my featurettes ('Japito Jibon' and 'Dampara'). As soon as I get some free time, I will focus more on my first solo exhibition in Dhaka.