Bangladesh's first Telegu actress returns with 'Payer Chhap'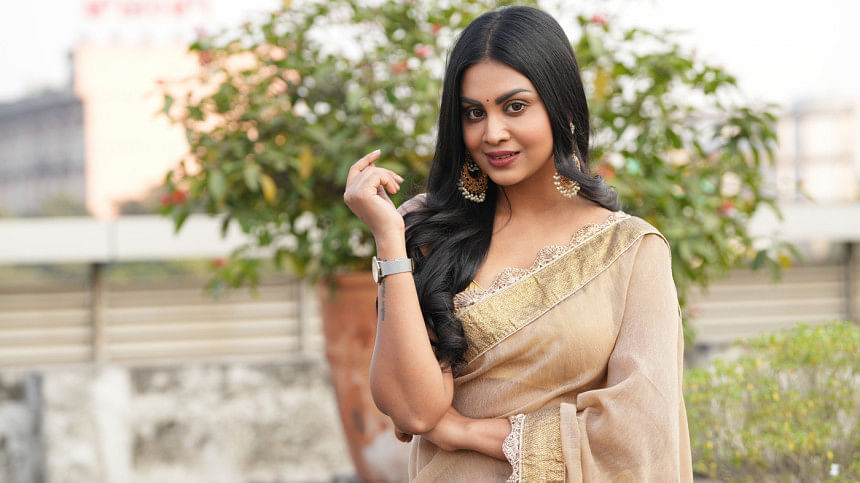 Meghla Mukta is the first and only Bangladeshi actress who appeared in the South Indian film industry. She earned a lot of appreciation for her performance in the 2019 Telegu film "Shakala Kala Vallabhudu".
She will be seen as a protagonist in the Impress telefilm's production "Payer Chhap", which will be released on 23rd December. The actress has appeared in some other Bangladeshi films as well.
Faridur Reza Sagar produced film has been directed by Saiful Islam Mannu. The actress informed The Daily Star, "This is the first time I have donned up in a central role for a Bangladeshi film," adding that she is extremely happy working with Impress Telefilm, one of the biggest film production companies in the country.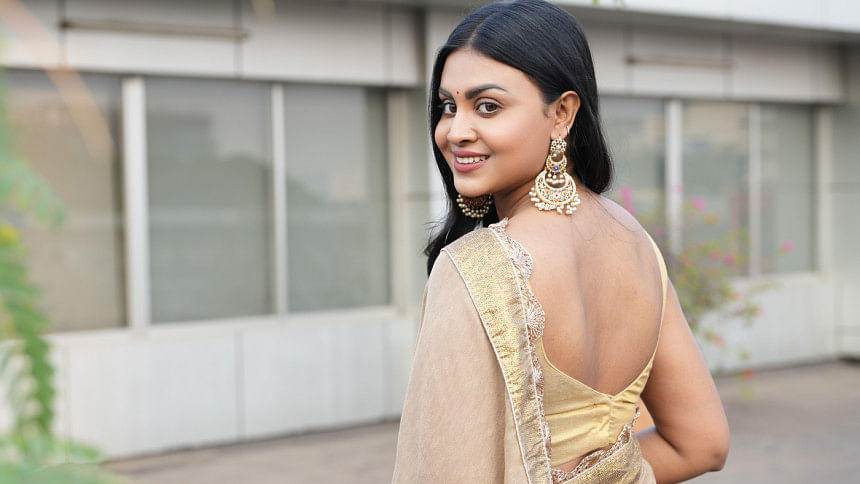 "The character I have played in this film is strong and revolutionary, who fights against the patriarchal society to fulfill her dream," shares the actress.
The story, dialogues and script have been handled by the director. The music of the film has been directed by Foad Nasser Babu and Shawkat Ali Emon. Two of the tracks from the film have been voiced by Zanita Ahmed Zhilik and Atiya Anisha.
The film also stars Deepanwita Martin, Pran Roy, Deepa Khandakar, Shilpi Sarkar Apu, Korvi Mizan and Naresh Bhuiyan.