Meghla Mukta in tears after watching her own film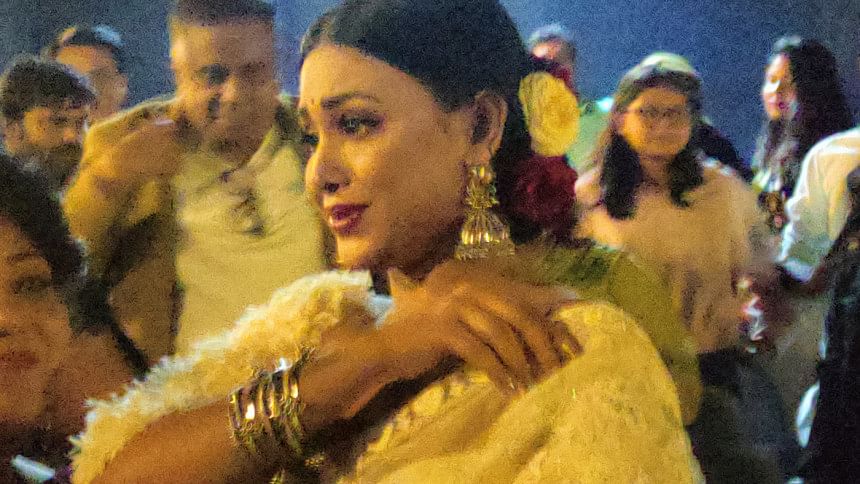 The film "Payer Chhap" hit theatres today in 11 cinema halls across the country. The Saiful Islam Mannu directorial project features Meghla Mukta as the lead of the film.
The actress is the first to work in the South Indian films from Bangladesh. She made her silver screen debut with the Telugu film "Shakala Kala Vallabhudu", in 2019.
Meghla watched the first day first show of her film at Bashundhara Cineplex, this morning. She was spotted bursting into tears while watching the last scene of her film.
"The film showcases the story of a woman's struggle and how she succeeds, despite of all the hurdles she faces," shared the actress to The Daily Star.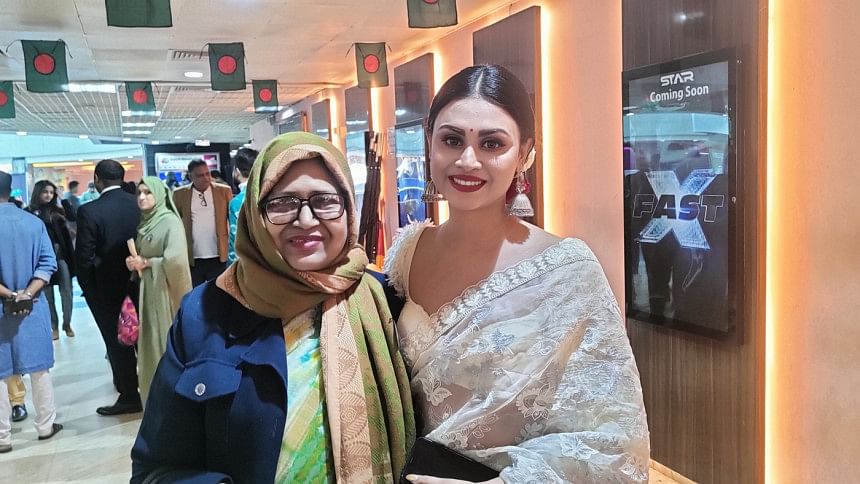 Meghla also told that the title track of the film is very touchy and whenever she listens to it she gets emotional. "My mother also came to watch my work, and it is a great deal for me, I am overwhelmed today."
The actress informed that the film will be worth watching. "It contains a good story, with great performances."  
The film also stars Deepanwita Martin, Pran Ray, Deepa Khandoker, Shilpi Sarkar Apu, Korvi Mizan, and Naresh Bhuiyan among others.