Bangladeshi stars honoured in India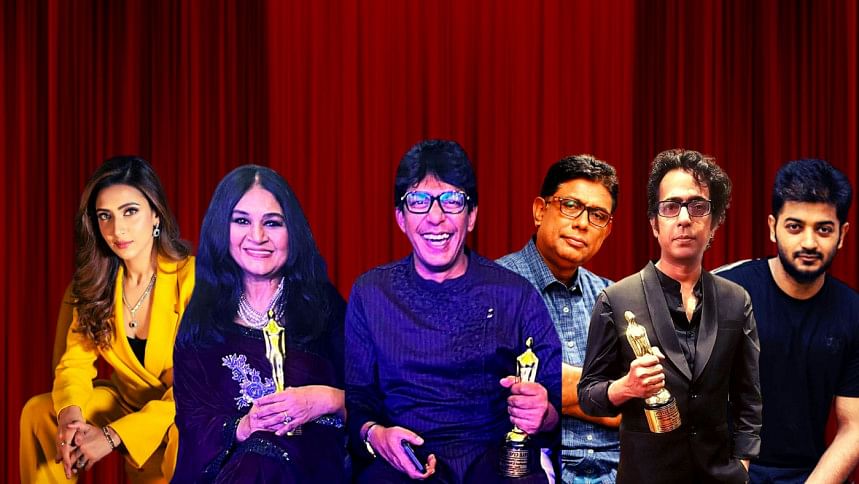 On Sunday, renowned actor Afzal Hossain was honoured at Kolkata's 20th Tele Cine Awards with the Lifetime Achievement award. The glamourous event took place at Nazrul Mancha, where artistes from both Kolkata and Bangladesh gathered around to celebrate the big names of showbiz.
Apart from Afzal Hossain, winners in the Bangladesh section included Chanchal Chowdhury (Best Actor Award), Bidya Sinha Mim (Best Actress), Bappy Chowdhury (Special award), Bappa Mazumder (Best Singer Male) and Samina Chowdhury (Best Singer Female).
After receiving the award, Afzal Hossain said, "I am really happy that Kolkata audiences are aware of our brilliant actors, like Chanchal and Mosharraf Karim, through their OTT projects. I am hopeful that if there are more of these programmes, then their popularity would grow."
Chanchal Chowdhury received the award for his performance in "Hawa". This is the actor's third Best Actor award; he previously won for "Aynabaji" and "Debi".
"We are not two Banglas, but one--we are attempting to take Bangla to a whole new level. Afzal Hossain bhai stated that through OTT, Kolkata viewers are becoming more aware of our projects. We've been acting for a long time, but owing to unforeseen circumstances, we couldn't screen our films until now. Our effort is visible to everyone," said Chanchal Chowdhury on stage.
The actor also sang a heartfelt rendition of "Ami Daam Diye Kinechi Bangla" that captivated the crowd.  
Bidya Sinha Mim won the Best Actress award for "Poran". Mim shared her excitement with The Daily Star, saying, "It definitely feels good. I am very happy to receive an award for 'Poran', that too in India. After acting in my own country's movie, getting recognition from another country is truly heart-warming. This award will undoubtedly add a new dimension to my career."