Bangladesh feels like home: Sohail Khan
Being Human Clothing officially launches in Dhaka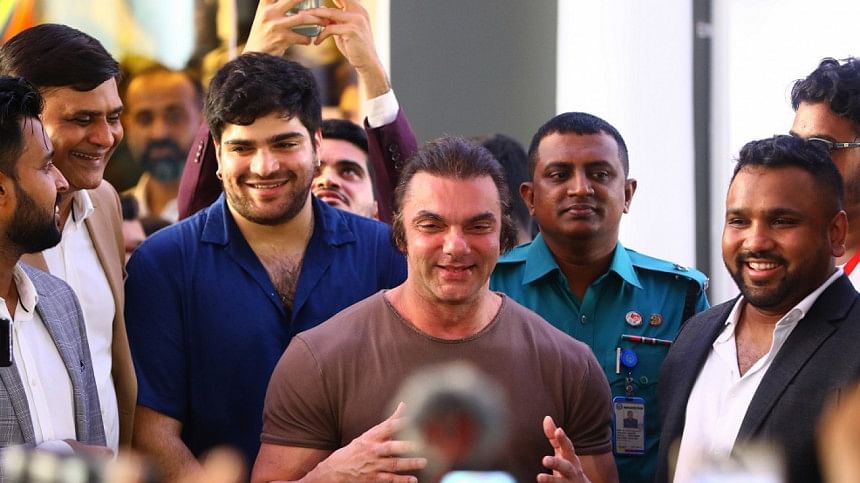 Bollywood superstar Salman Khan's 'Being Human Clothing' finally launched its first outlet in Bangladesh yesterday. The inaugural ceremony was attended by renowned actor and brother of Salman Khan -- Sohail Khan, and Salman's nephew, Ayaan Agnihotri, alongside the CEO of 'Being Human', Sanjeev Rao.
There was a huge crowd in front of the outlet. A special flash mob was arranged for the "Maine Pyaar Kyun Kiya?" actor – Sohail also danced nonchalantly with the performers on popular tracks like "Just Chill", and "Sajan Radio".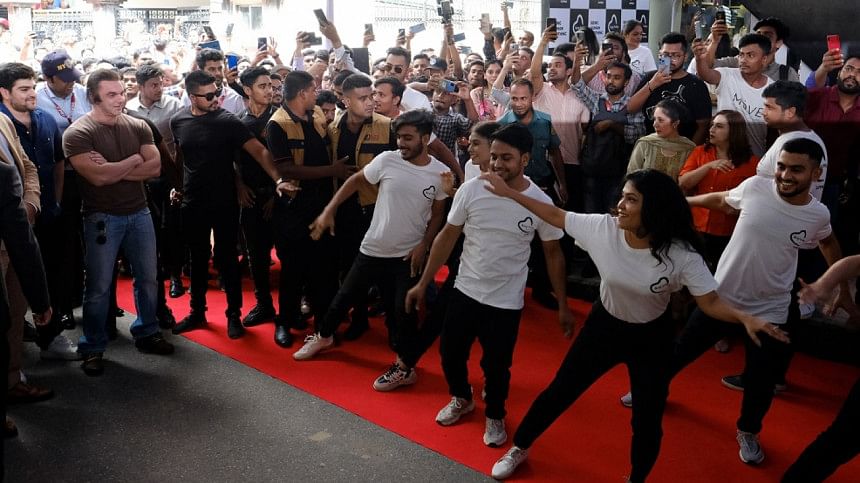 Sohail, also a producer and filmmaker, came to the store around 2 pm, and officially opened the outlet by cutting the ribbon. A press meet and greet was arranged to interact with the media. He shouted towards the crowd that "Ami Bangladesh Bhalobashi." 
"Being Human is a family brand and as a family we are proud to come to Bangladesh. It's a beautiful country which is so close to our culture and our fashion. When we landed here it felt like I was still in India," said Sohail Khan. 
"Everyone is smiling and everyone wants to be here. Everybody wants to be part of this beautiful opening. I was nervous at first as to how this brand will be accepted in Bangladesh. However, it has been accepted so beautifully. in Sha Allah, the store will do well," said the actor.
Sohail Khan was also excited to taste the Bengali cuisine. He was eager to try out the scrumptious fish of Bangladesh.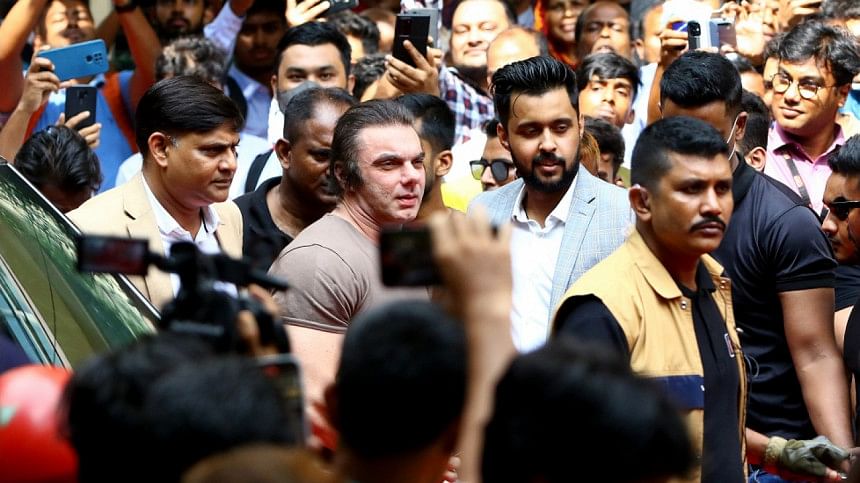 When asked whether he watches Bangladeshi content, the filmmaker replied that he watches them on loop on his channels. 
"The Bangladeshi film industry is steadily growing and moving towards a positive direction. I believe actors from both mediums will merge. First, there was a huge crowd for Hollywood, and Bollywood and then it shifted towards Tollywood.  In Sha Allah Bangladeshi films will be on the world platform soon," stated the actor. 
Sohail Khan also teased the possibility that "Dabangg" star Salman Khan might come to Bangladesh soon. The actor revealed that Salman Khan couldn't attend the inauguration due to prior commitments. 
The first 50 customers were surprised with caps personally signed by Bollywood superstar Salman Khan. Sohail Khan took photos with VIP guests and sponsors and a special photo booth was placed in front of the outlet.
Popular influencers, fashionistas were also present at the event.
The franchisees of Being Human Clothing, Bangladesh, are Rehan Rahman and Mohaimin Mostafa, who are also the co-owners of Crimsoncup Bangladesh.
A part of Being Human Clothing Profits are paid to 'Being Human – The Salman Khan Foundation', which is based in Mumbai, India. The Foundation supports the twin causes of education and healthcare for the underprivileged and spreads love, care, share, hope, help, and joy.
The brand has grown to over 500+ retail touch-points and has continuously reinvented itself to become one of the leaders in casualwear clothing.