Aamir Khan busy arranging his only daughter's wedding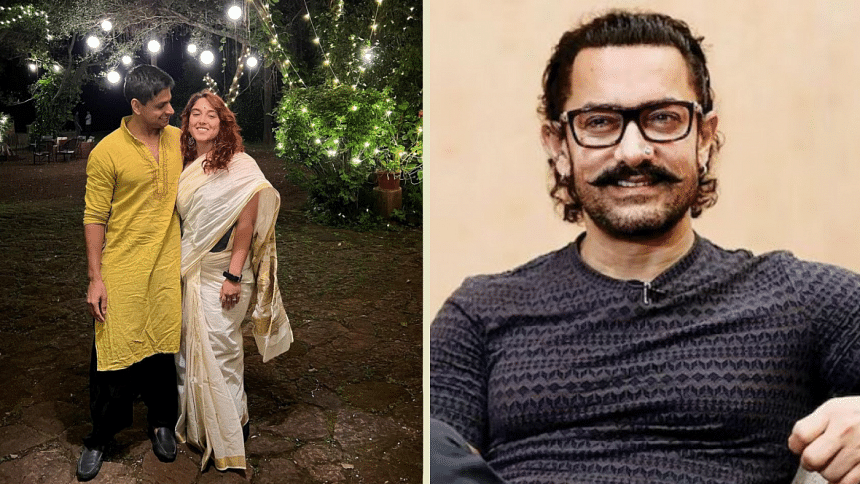 Aamir Khan's daughter Ira Khan will reportedly tie the knot on January 3, 2024, in Rajasthan, India. Prior to the grand event, she will be legally married and eventually the reception will be held in Mumbai on January 13.
Citing sources close to the actor, the Indian media reported that a series of wedding-related functions will continue on for three consecutive days from January 8 to 10. Celebrations based on mehndi, music, haldi, and all else will be arranged in full swing throughout those days. Only the families and close friends of the bride and groom will be invited.
Meanwhile, Aamir Khan has been rather emotional since his daughter's wedding date was fixed. In a recent interview, he said, "I will shed many tears during my daughter's wedding day."
In that same interview, Aamir further expressed his emotions and said, "My words may sound like lines from a film script, but Nupur will not become my son-in-law but rather my son. When Ira struggled with depression, he had her back every step of the way. They are happy with each other and that's enough for me."
Ira Khan has been under the medical supervision of a psychiatrist for the last four years since being diagnosed with depression. On her way to recovery, Ira Khan spoke up about her struggles related to the diagnosis on social media, in order to hopefully help others. She even addressed the reasons behind her diagnosis while opening up about being molested at the age of 14.
Ira said, "I came to know after about a year that I was molested upon deliberate intentions. To disentangle myself from an eventual mental illness crisis, I immediately informed my parents through e-mail."
The soon-to-be bride however does not elaborate on the identifications of the culprits mostly because she is happily moving forward in life after her years' worth of mental health struggles.