2022 Roundup: A year of revival for our film industry
A total of 50 films have released in 2022, and while numbers aren't usually an indicator for quality,  
Notable films included "Shohurbari Jindabad", "Mafia-1", "Mukhosh", "Shimu", "Gunin", "Golui", "Shaan", "Bidrohi", "Paap Punno", "Agamikal", "Deshantor", "Made in Chittagong", "Payer Chhap", "Beauty Circus", "Operation Sundarban", "Hridita", "Poran", "Hawa", "Damal", "Lockdown Love Story", "Jal cherar Shomoy", "Boddo Valobashi", "Bikkhov", "Talash", "Omanush", "Psycho", "Karnish", "Ja Hariye Jay", "Ashirbad", "Bhaiyare", "Live", "Birotto", "Isha Kha", "Jao Pakhi Bolo Tare", "Ragi", "Jibon Pakhi", "Boshonto Bikel", "Rohingya", "Kura Pokkhir Shunnye Ura", "Bhangon", "O My Love", "Hodsoner Bonduk", "Joy Bangla", "Ekattorer Ekkhondo Itihash", "Kagaj" and "Din-The Day".
In first six months of this year, only 18 films released in theatres, but not a single film could do well at the box office.  However, films now have other sources of income apart from their theatre performances. Producers can earn from the OTT platforms, digital rights, sponsors, and overseas releases.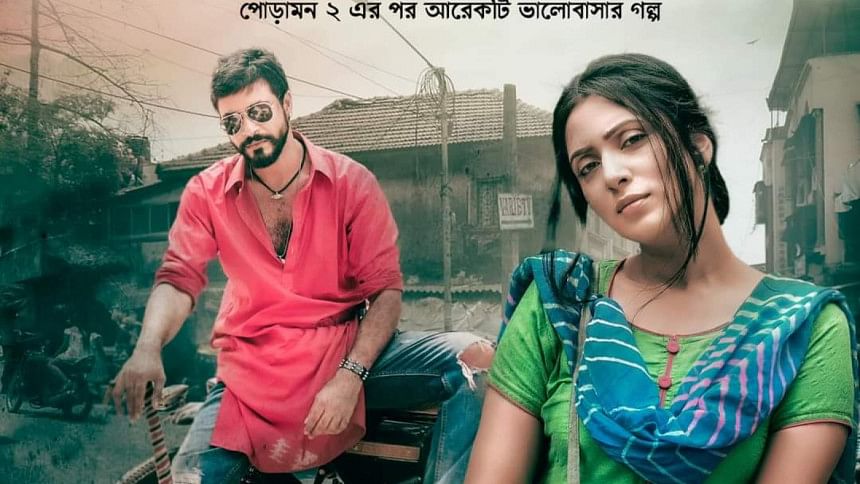 The post-Covid season has seen a resurgence in theatres after a long time. Raihan Rafi directorial "Poran" was released in the theatres on July 10. The brilliant performances of Sariful Razz, Bidya Sinha Mim and Yash Rohan grabbed the audience's attention and brought the audience back to the hall after a dark period of Covid.
Then, the release of the film "Hawa", directed by Mejbaur Rahman Sumon on July 29, changed the narrative of Bengali films. The unique storyline of this film and the amazing performances of its cast hooked the audience to the screen till the end, also making a splash in Kolkata. The film was released in Kolkata on December 16. The film stars Chanchal Chowdhury, Nazifa Tushi, Sariful Razz, Shohel Mondol, and Nasir Uddin Khan among others.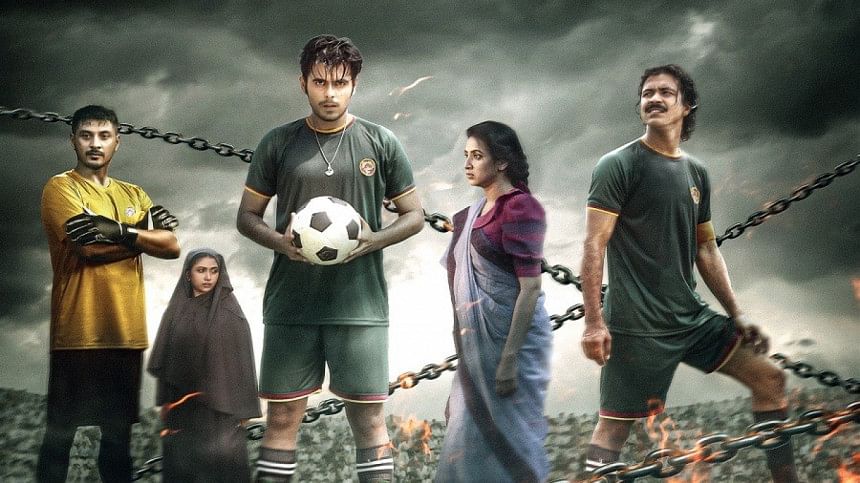 Sariful Razz scored an incredible hattrick this year, having starred in "Poran", "Hawa" and "Damal". The former became a turning point in his career, as movie lovers fell in love with the ravishing ruffian, Roman. He then went on to amaze the audience with his athletic look in the film "Damal". He dominated the film industry in the last six months of this year. 
This year has been particularly memorable for Mim, "Poran" and "Damal" received rave reviews in theaters.
Chanchal Chowdhury is passing one of the best years of his career, as his two films, "Paap Punno" and "Hawa" were released this year. While the former brought him critical acclaim, the latter helped him garner immense fanfare.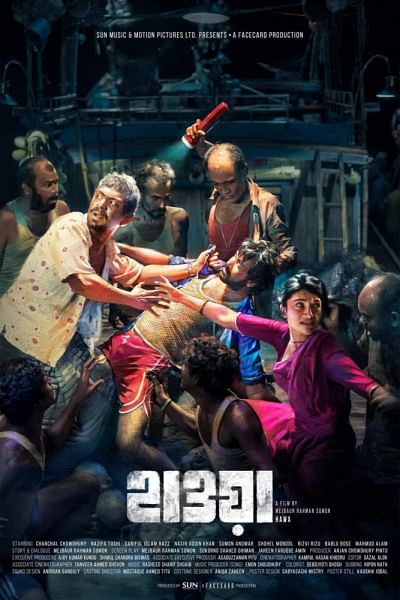 Dhallywood superstar Shakib Khan was a little bit off this year because of various controversies.  Although, two of his films, "Golui" and "Bidrohi" were released this year, but couldn't do well in the theatres. 
After a long time, Jaya Ahsan's much-awaited film "Beauty Circus" was released this year. The actress did a wonderful job of highlighting the indomitable spirit of her character, Beauty, in the film. However, the film could not attract much audience to the theatres. 
Siam Ahmed starter "Shaan", "Paap Punno", "Operation Sundarban" and "Damal" was released this year, making him one of the most consistent actors of this generation.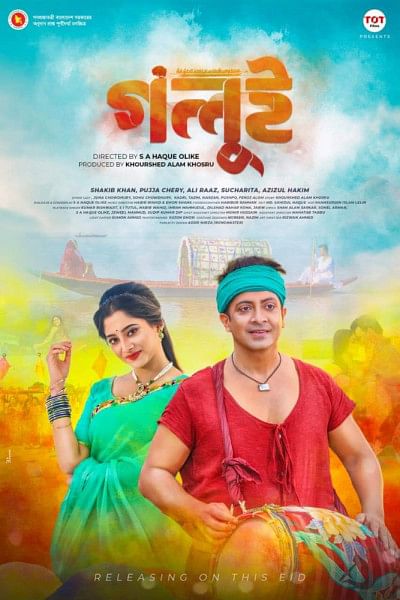 Puja Chery proved with her recent work that she possesses the talent to become the queen of showbiz one day. Her films, "Golui" and "Shaan" garnered much attention this year. Through "Golui" she paired up with Shakib Khan for the first time. Recently, her film "Hridita" was released in the theatres but couldn't attract the audience to the theatres. 
Nazifa Tushi stole the limelight with her charismatic look and performance in the film "Hawa". Her simple attire and mysterious look in this film captured the imagination of the audience.