Nawaz differs with Shanaka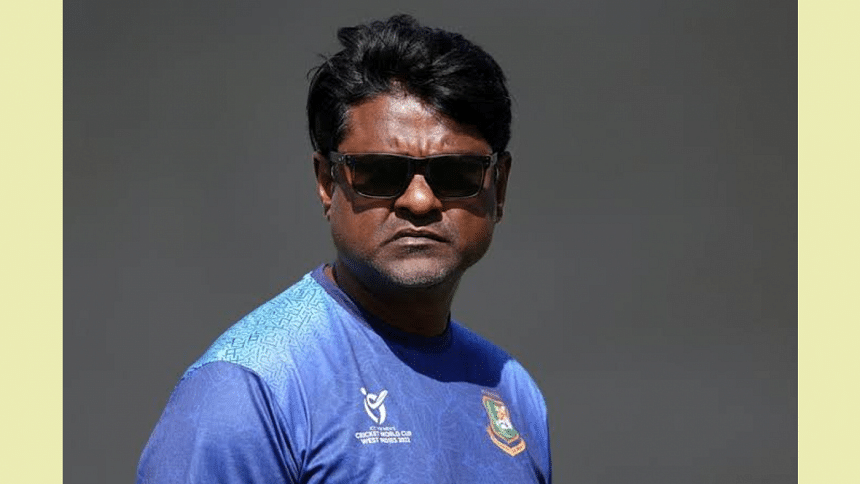 After being dealt a crushing blow by Afghanistan in the first match of the 2022 Asia Cup, Sri Lanka captain and all-rounder Dasun Shanaka opined that Afghanistan were a much more difficult hurdle than their Group B opponents Bangladesh.
"Afghanistan has a world-class bowling attack. We know Fizz [Mustafizur Rahman] is a good bowler. Shakib [al Hasan] is a world-class bowler. But apart from them, there is no world-class bowler in the side. So if we compare with Afghanistan, Bangladesh is an easier opponent," Shanaka said in the post-match press conference on Saturday.
The remarks might have touched a nerve on at least a few Bangladesh supporters but Sri Lanka's assistant coach Naveed Nawaz was far more nuanced in his observation of the relative strengths of the two sides.
When this reporter and a few other media personnel caught up with him at Sri Lanka's team hotel, Nawaz reminisced on his past with Bangladesh cricket, talking about how good it was to see former players such as Parvez Hossain Emon in the side. Having won the U-19 World Cup with the Tigers, Naveed had a lot of pride attached to his former players.
When the comments made by Shanaka was brought to his attention, Nawaz said: "It's hard to agree with that."
Discussing the topic, Nawaz felt that Bangladesh were more aware of playing T20s due to the BPL.
"Bangladesh are ahead of us in T20s as they played more. Due to the BPL, I see that Bangladesh players are adjusting well to the format. I think we still need a lot more experience in the format but it will happen," the Lankan said.
Talking about the game against Afghanistan, Nawaz was analytical to a certain degree.
"Afghan boys knew what they had to do and they knew the lengths and lines to bowl. They have played here a lot and we also had two new bowlers. We have many cross-format players in the team. Most of the Afghan players are used to playing in T20 format.
"Developing in T20s means you cannot be in two minds and do a bit of this and also that. You have to settle on what you want to do and it means taking the fear out of your approach. As coaches, we also try to coach T20 with a similar approach," the Lankan said.
The loss against Afghanistan meant that the fixture against Bangladesh is a do-or-die fixture for Sri Lanka in order for them to making it through to the Super 4 stage.
Bangladesh would take on Afghanistan on August 30 in Sharjah before taking on Sri Lanka in their second game in Dubai on September 1.