Young people and their pursuit of theatre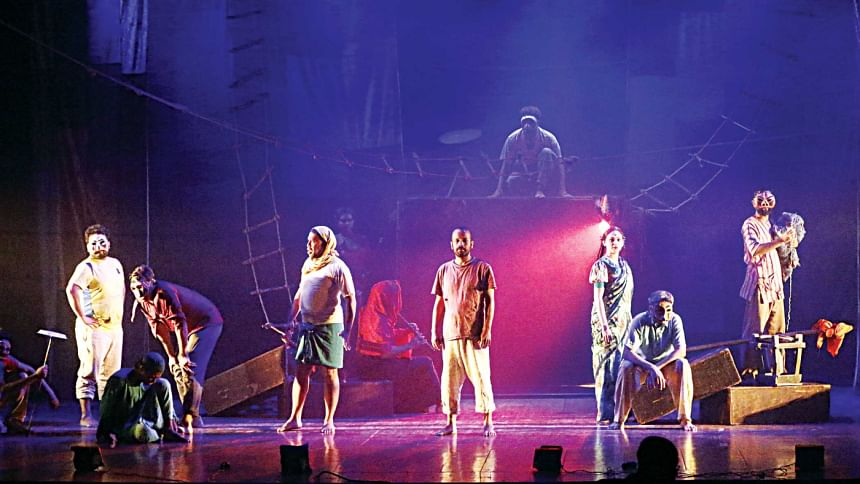 Young people are drawn to theatre, but many don't know how theatre groups in Dhaka work.
Most troupes require interested individuals to complete an introductory course. One can learn vocal projection, dance, improvisation, script writing and more before they can start to work.
Theatre workers often testify to the personal growth theatre can provide.
"No matter where you are in life, when you get involved in theatre, you start a process of personal enrichment," shares Tisha Mahjabeen Chowdhury, CEO of Open Space Theatre.
Working in theatre also has its own set of challenges. According to many, the work can be unrewarding and financial benefits are limited.
"You really have to be in love [with theatre] and a tad bit crazy to go into it," says Fazle Rabby, a member of Aranyak Natyadal.  
Learn more about the pursuit of theatre in tomorrow's issue of SHOUT.