When objects speak
Unique design exhibition underway at Brihatta Art Foundation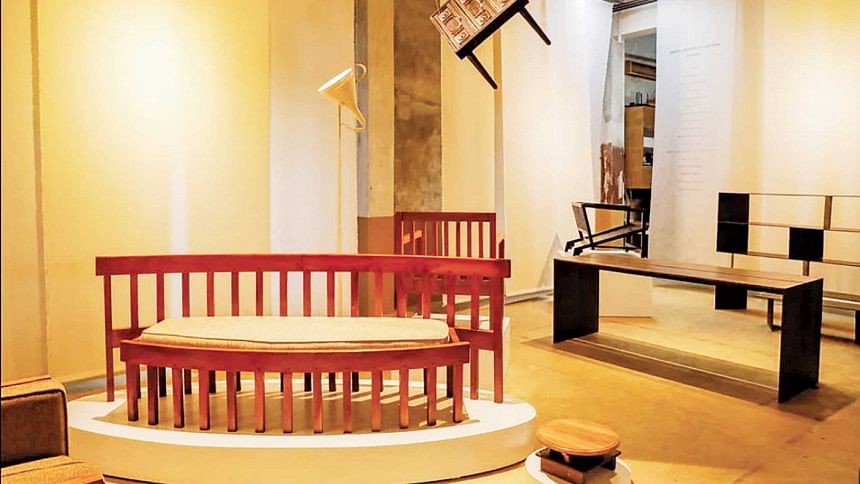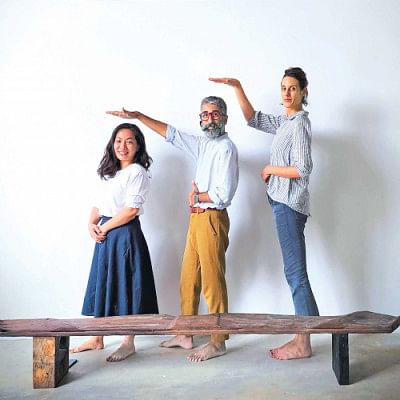 'Objects in Conversation' is the first design exhibition in Bangladesh, highlighting the cultural consequence of furniture as design objects. Exploring relationships across disciplines and between generations, the exhibition elaborates on the various manners in which culture, materiality, and philosophical inquiries emerge to form personal and collective design identities.
"With 33 objects produced by 17 designers including architects, artists, and artisans, the exhibition, curated by Bishwajit Goswami, Diane Rhyu Taylor, Ulrike Fellner, celebrates the fluidity between art and design," mentions Nusrat Mahmud, Co-Founder, Brihatta Art Foundation. "As an artist-run, collaborative art platform, the Brihatta Art Foundation supports the collective efforts of artists, architects, designers, producers, and researchers in inaugurating a shared dialogue about design in Bangladesh."
A gathering of ideas suspended in anticipation, the exhibition invites its audience to imagine designed objects in dialogue. Positioned as protagonists and gathered across generations, the objects recount stories of a collective journey in defining a Bangladeshi design identity. "We have organised the exhibition revolving around four thematic inquiries, revealing investigations about materiality and climate, reductivism and resources, heritage and modernity, and a philosophical and spiritual quest for the collective self," says Diane Rhyu Taylor, one of the three curators of the exhibition.  
Spanning fifty years of designed objects post-independence, the pieces bear witness to their social, economic, and cultural contexts, responding to a society in transition. Illuminating individual and collective aspirations, inquiries, and debates, the collection of the objects acts as a mirror, reflecting a cultural ethos. Encountering the objects creates an opportunity for us as the audience to re-examine our current relationship to our created environments while reflecting on the objects' inherited and embodied values.
To reflect on the designs and understand the objects requires a reflection on the various contexts from which they were born. The curators invite the audience to participate in the encounter, which is also a celebration of a shared and continuing journey.
The exhibition has a unique perspective when it comes to design, one that pervades mere aesthetics or the practicalities of function, and delves deeper into the story, memory, meaning, and cultural essence of a piece, be it furniture or art. Confronting the objects creates an opportunity for questioning contemporary art practices and re-examining the relationships we establish with things.
Having opened from June 18 at the Brihatta Art Foundation in Dhaka, the exhibition will run until June 26 from Monday to Thursday from 5pm to 8pm, and from 3pm to 8pm on Fridays and Saturdays.