Reimagining 'Watercolour'
Sarker Helal Uddin's exhibition underway at Galleri Kaya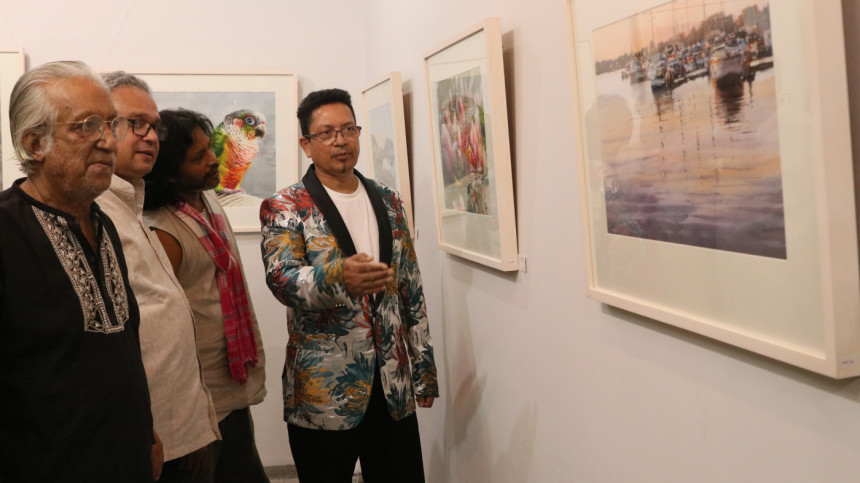 This Friday, the solo exhibition of artist Sarker Helal Uddin was inaugurated at 6 pm at the capital's Galleri Kaya in Uttara. Organised by Galleri Kaya, the exhibition is titled "Water Color".
Sarker Helal Uddin is a professional artist who currently lives in Canada, Toronto. He obtained his Bachelor's and Master's degrees from the Central Academy of Fine Art in Beijing China. The artist has been working with watercolours and oil paintings since 1982. In his biography for the exhibition he said, "I love to paint various subjects such as landscapes, flowers, portraits, figures, etc. I also enjoy plein air painting and live model portraits. My speciality is in watercolour, oil Painting, and various mediums.
A total of 54 watercolour artworks were displayed at the exhibition. Covering everything from flowers and canals, to intricate portraits were showcased. Looking at some of the works on display, once can spot the intricate details that Sarker Helal Uddin puts into his work. His deft brushstrokes apparent in the fusion of colours on canvas and paper.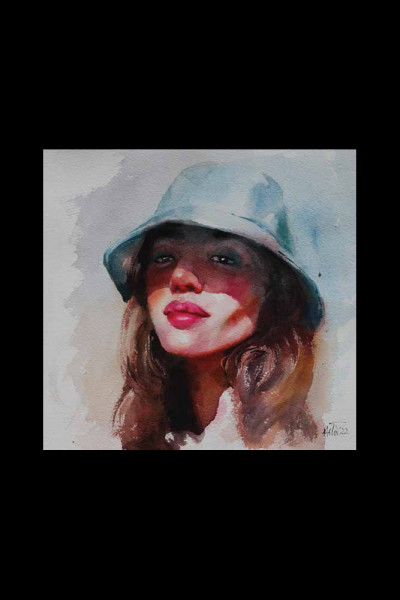 The artists ability to blend colours to give a perspective of depth and distance is at times breath-taking, particularly in pieces such as "Winter in Canada" and "Hong Kong -1".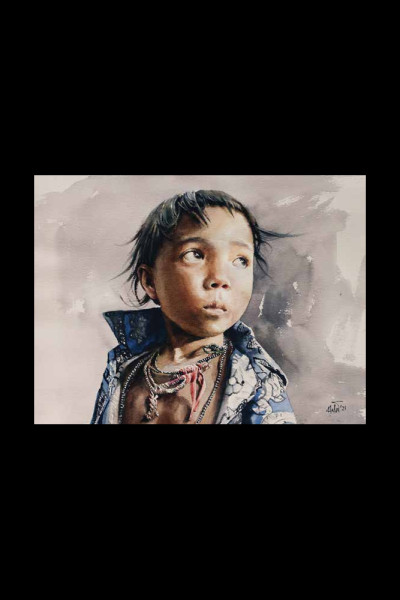 The exhibition was inaugurated by eminent artist, Professor Abdus Shakoor Shah. Accompanying the beautiful paintings will be the music of noted singer Kanak Aditya on the occasion of the inauguration ceremony.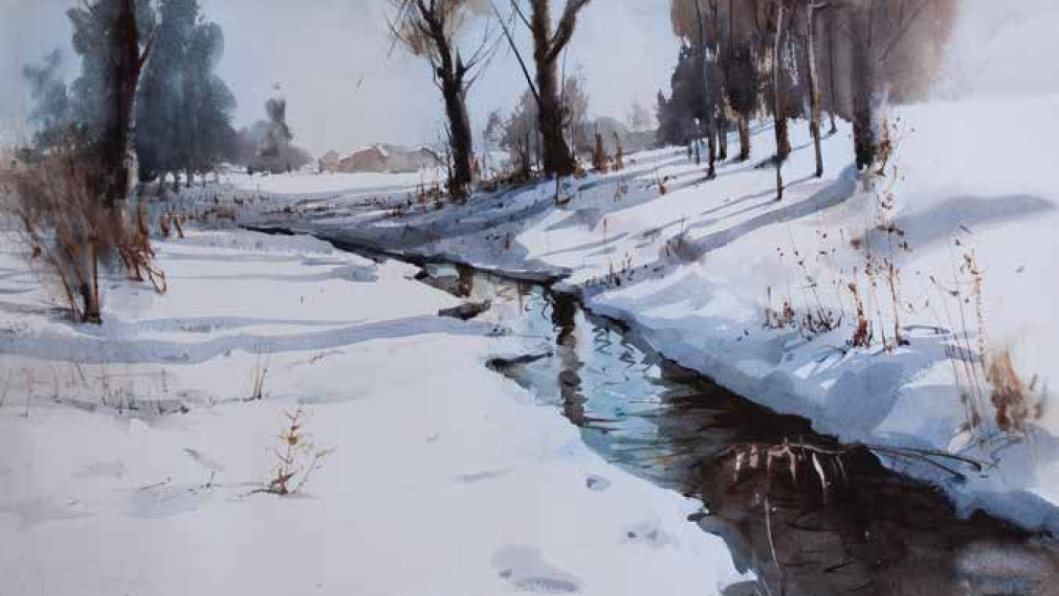 "Water Color" will run till August 2, with the exhibition being open between 11:30 am and 8 pm.