'Portraits of Artists': Seeing the faces behind the art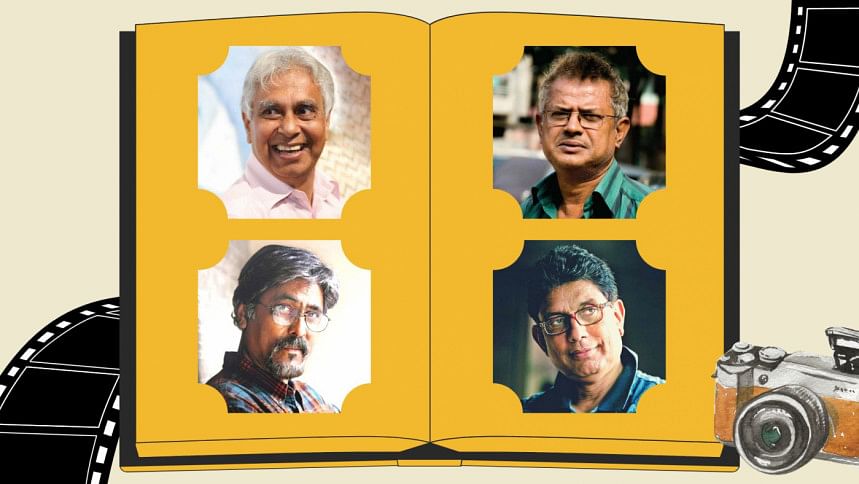 We go to art exhibitions to feed our souls, but how many artistes have we met? How many of them do we know by their faces? Be it visual or performance art, we only see and hear about the works. But rarely do we ever get to see the artist's own faces.
Photographer Rupam Chowdhury has given a lot of thought about this matter and his latest book, "Portraits of Artists" is the outcome.
On February 23, 2023, Bengal Shilpalay held the book launch ceremony for "Portraits of Artists", coupled with an exhibition. Veteran artist Rafiqun Nabi and Matiur Rahman, the Editor of Prothom Alo inaugurated the exhibition, which showcases the photographs from the book.
242 artistes, art curators, art critics, performing artists, writers, and architects have been photographed by Rupam Chowdhury for the past 14-15 years and put on display for the audience.
Rupam Chowdhury explained that most of the photos are candid, so the essence of the soul of each artiste can be made visible to the public. Through this book, people will be able to meet and connect with these artistes. Moreover, their artworks have also been included so that readers can also learn about their respective art styles.
The veteran photographer expressed the fact that he was grateful to the artistes for allowing him to take some of their valuable time to capture them with his camera. He added that the common people need to know about these individuals, who have shaped the richness of our art and culture, going so far as to represent Bangladesh on the international platforms.
The exhibition contained pictures of intellectuals like Rafiqun Nabi, Hashem Khan, Mostafizul Haque, Nazlee Laila Monsur, Dilara Begum Jolly, Bipasha Hayat, Wakilur Rahman, Biren Shome, Farida Zaman, and many more.
"Portraits of Artists" has been gracefully adorned with the images of artistes, along with their names. Rupam Chowdhury mentioned that he plans to continue this project, as it is a reflection of his passion towards photography as well as a tribute to the artists of Bangladesh.
The exhibition ended on February 25. "Portraits of Artists" is available in hardcover and e-book formats.