'Dreams Ascendant': Saifuddin Ahmed's enchanting artistry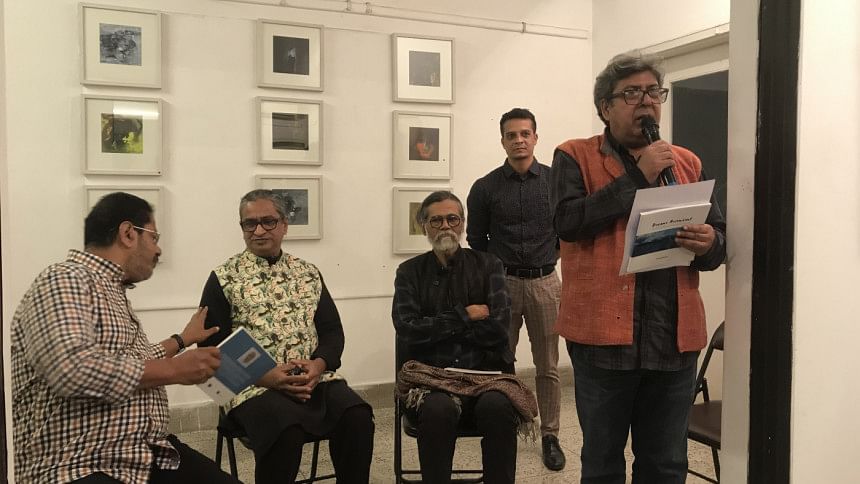 Abstraction has always been an intriguing medium of expression. In recent years, abstract art has made its way to the general spectators, outside of just artists and patrons. As one of the most popular elements of modern-art, abstraction brings forth unknown and unseen emotions and thought-processes.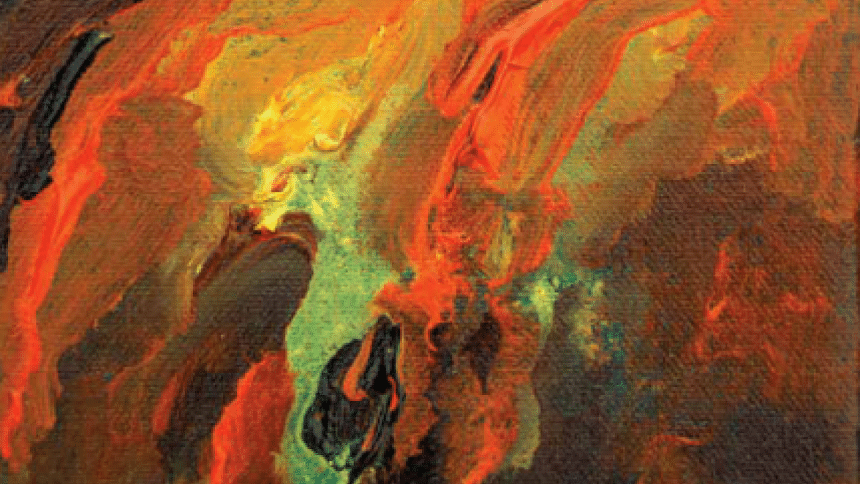 "Dreams Ascendant", Saifuddin Ahmed's first solo exhibition, shows a dominance of this particular style. The inauguration of the exhibition took place at Gallery Shilpangan, Lalmatia on December 4. Artist and cartoonist Shishir Bhattacharjee, and Professor Nisar Hossain, Dean of the Faculty of Fine Art at University of Dhaka were present at the opening ceremony.
Saifuddin Ahmed is a development worker and a hodophile. For more than a decade, he has been painting and involved in art practices. "Dreams Ascendant" contains 89 of his artworks done in acrylic, ink and brush, charcoal, linocut, and etching.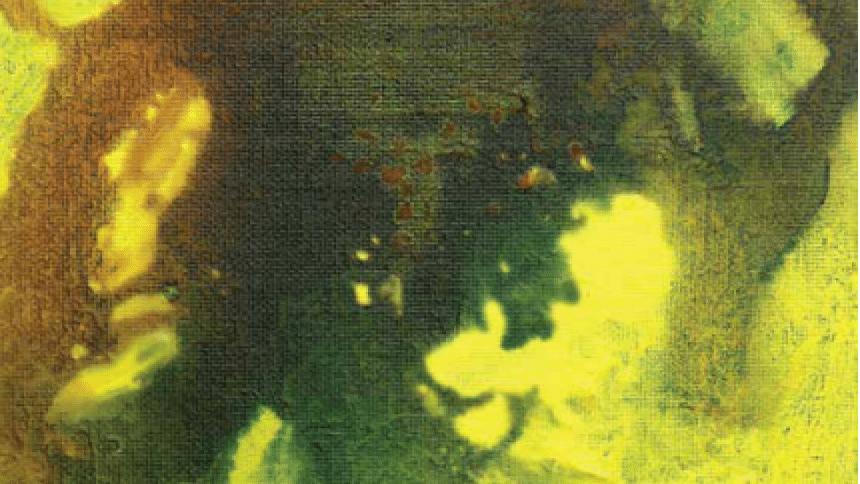 Upon entering the gallery, a little recessed wall holds the most magnificent one amongst the pieces—a huge abstraction with red, black, and white paints. The other large canvases contain abstract landscapes and portraits. The presiding trait of Saifuddin's paintings are colour balance, particularly the harmony in deep shades and the bright ones.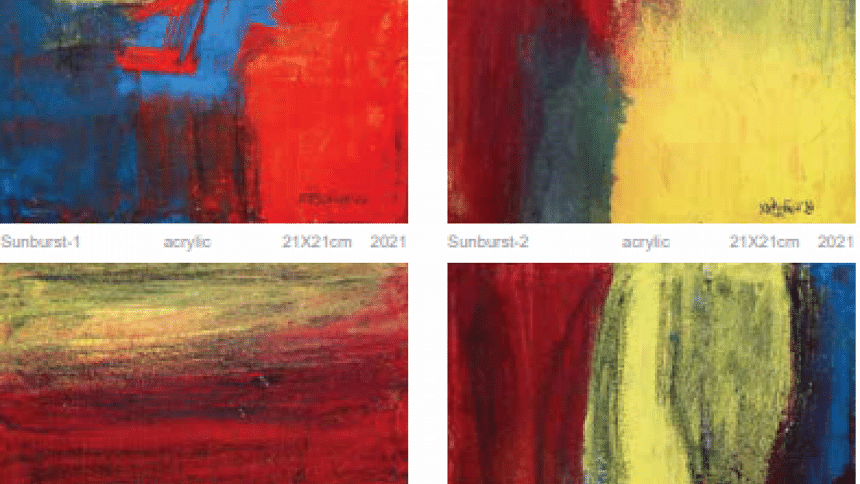 What attracted me the most was the use of blue hues in unique ways. 'Magic' is such a piece with undulating whitish-blue in light-black shades. 'Joy' feels like its name, with bright yet eye-soothing shades of blue, paired with black and white patches here and there. One of the pieces, from the 'Ascendance' series, is an abstract portrait in cerulean, turquoise, sky and Aegean blue, outlined with metallic silver—used with much intricacy.
Several of Saifuddin's works show an ethereal play on dark hues and neon colours. 'Jazz', 'Transcendence', 'Rapport', 'Sundance', and 'Connections' are the best examples of that. 'Sonata' has a marvellous display of pale green, and yellow, with a few dark blotches. The artist has also used yellow shades with much sensitivity, and the pieces look like they are straight out of an enchanted forest.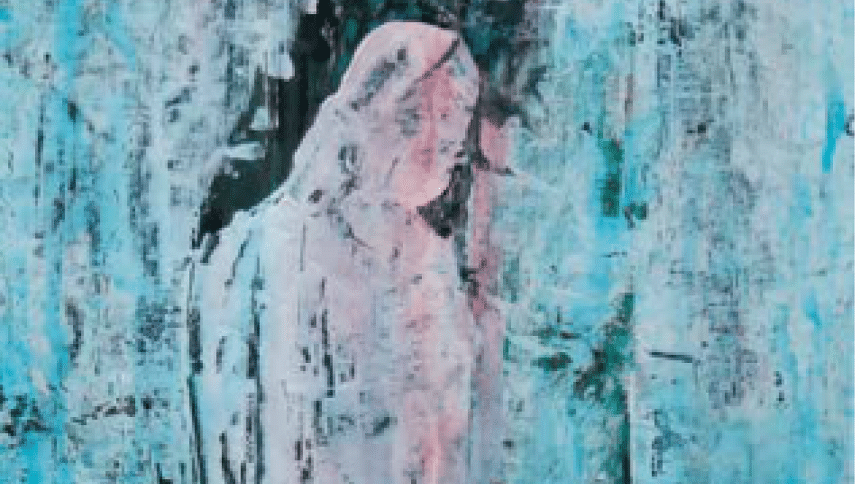 Aside from the acrylic work, his abstract portraits in ink and brush prove the artist's eloquence. His etching-aquatint works are beautiful semi-abstract feminine forms. There are some clever linocut pieces too—'Bravure-2' and 'Intimacy-2' bring a dash of sensuality in the gallery. The paintings in grayscale carry a calmer presence that creates a healthy equilibrium with all other vibrant colours of the exhibits.
This wonderful exhibition will continue running at Shilpangan till December 18, 2022.